By Jacqueline Pitts, The Bottom Line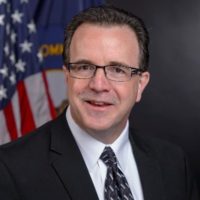 Following a recent investigation, Kentucky Auditor Mike Harmon found that the state's retirement systems are not complying with pension transparency legislation passed in 2017.
The audit findings show the Kentucky Retirement System (KRS) and the Kentucky Teachers' Retirement System (KTRS) have withheld contracts, expenses and investment fees, management fees, and more from public review.
Harmon said 81 percent of the teachers' retirement contracts and 86 percent of KRS investment contracts have not been posted for public review.
Senate Bill 2 passed in 2017 sought to bring more transparency and oversight to the state's retirement systems by making changes to board structures and requiring the systems to follow KRS Chapter 45A, the model procurement code, with a new compromise made with the systems that exempts their investment contracts.
Harmon said there was no enforcement mechanism included in Senate Bill 2 in order to ensure compliance. However, he stated it is extremely important to ensure transparency from these groups for their employees whose retirement depends in part on appropriate investments. Harmon said it is only fair for the information to be accessible to Kentucky citizens as the state has invested billions of additional taxpayer dollars into the pension plans in recent years.
"Simply put, it is vital for the retirement systems to meet all requirements of Senate Bill 2, not just some. Our employees, retirees and taxpayers deserve nothing less," Harmon said. "I urge the leadership and boards for all three of Kentucky's public pension systems to take transparency seriously and follow the recommendations made in our exam report."
---
IT'S FREE | Sign up for The Lane Report email business newsletter. Receive breaking Kentucky business news and updates daily. Click here to sign up
---
The auditor's report includes detailed findings and recommendations including:
KRS and TRS need to provide greater transparency of investments, particularly in relation to investment manager contracts.
KRS needs to improve its tracking of investment manager contracts to enable accurate reporting of the number of contracts it has.
TRS is not clearly reporting carried interest on investments to allow the public to readily identify how much investment managers are making on TRS investments.
Additional controls may exist to assist KRS in monitoring and controlling investment fees.
KRS has $16.1 million in delinquent balances, and penalties are not consistently applied.
Greater controls and oversight by KRS and Judicial Retirement System are needed to avoid payments made to deceased individuals.
---