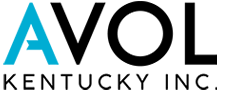 LEXINGTON, Ky. — AVOL Kentucky and Lexington-Fayette Urban County Government announced Wednesday the primary goals and objectives for the 10th annual Dining Out For Life event scheduled for Sept. 12.
The premise for DOFL is simple: have breakfast, lunch, or dinner (or even all three) at any of the 56 participating restaurants, and those restaurants will donate at least 25% of sales to AVOL. A complete list of participating restaurants can be found at www.dineoutlex.com. For those who can't dine out that day, direct contributions can be made at the same website.
"The city has been a committed partner with AVOL to help those living with HIV/AIDS; whether with medical testing, housing and prevention tools, and education," said Lexington Mayor Linda Gorton. "I am thrilled to join Jon Parker, AVOL staff and numerous volunteers for the upcoming Dining Out for Life event happening across the city.
In keeping with AVOL's mission to end HIV in Kentucky, all funds raised through DOFL will be used to advance this mission while focusing on:
Ensuring more people who are living with HIV know their status
Decreasing the number of new HIV infections
Ensuring more people living with HIV are connected to, reconnected to, and maintain medical care
Achieve and maintain viral suppression for those currently living with HIV
Working to eliminate health disparities and HIV stigma
"Dining Out For Life allows AVOL to raise critically needed funds while making people more aware of the good work being done by our volunteers and staff in the communities we serve," said Executive Director Jon Parker. "DOFL plays such an important role in our fight to end HIV in Kentucky while creating a day for the entire community to break bread together at so many of our community's generous and hospitable partnering restaurants."
AVOL provides extensive outreach, education, access to free HIV testing, prevention and connectivity to care. For individuals living with HIV, AVOL responds to and develops new housing opportunities which address critical housing needs. Stable housing as a direct impact on health outcomes. Individuals who are stably housed are more likely to achieve viral suppression and healthy living.
DOFL, founded in 1982, is now produced in 60 cities throughout the United States and Canada, with more than 3,000 restaurants donating a portion of their proceeds from their designated day of dining.
AVOL has hosted Lexington's since 2009 and has raised over $650,000 which has provided a host of services to thousands, including benefits and resources counseling, case management, housing, and food and nutrition assistance to low-income individuals. AVOL was recently recognized as one of the nation's top-10 DOFL host organizations.
For more information on Dining Out For Life, please contact Anthony Smallwood at [email protected] or (859) 225-3000 ext. 29.
For more information on Lexington's focus on LGBTQ relations, neighborhood engagement, school partnerships, and veterans affairs, please contact Craig Cammack [email protected] or (859) 258-3117.