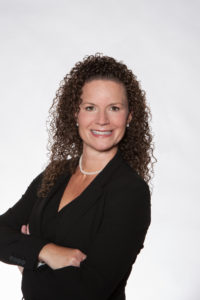 LEXINGTON, Ky. — Emily H. Cowles was named to the board of directors of Women Leading Kentucky, a statewide networking organization that supports women in ways that inspire professional growth and leadership. Cowles is one of 18 board members; she was selected in August of 2019.
"I am ecstatic to be a member of the board of directors of this incredible organization," said Cowles, of the appointment. "I look forward to providing more opportunities for women in business and promoting this strong network of professionals throughout the commonwealth. I am dedicated to the mission of ensuring that Kentucky women find strength through connection."
Cowles, a McBrayer member, strives along with other members of the McBrayer team to promote women in leadership roles. She feels that women in business, government and philanthropy are improving success across the commonwealth.
More information on Women Leading Kentucky can be found at its website, https://womenleadingky.com/.