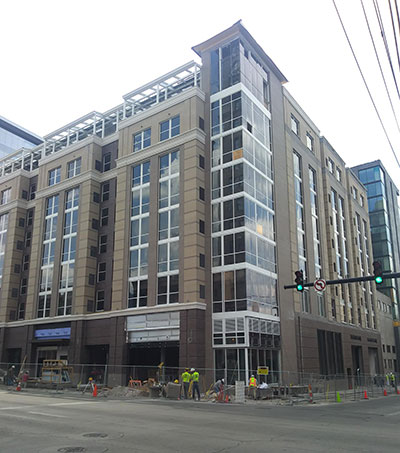 LEXINGTON, Ky. — Lexington's own celebrity chef Jonathan Lundy and business partner/certified sommelier TJ Cox, co-owners of Corto Lima, have once again partnered with Lee Greer, president of Greer Companies, to develop ItalX, an avant-garde Italian restaurant coming soon to Lexington City Center at 160 West Main Street.
The restaurant wraps around the northwest corner of Main and Upper streets diagonally overlooking the historic courthouse and is across from 21c Museum Hotel Lexington.
The team draws inspiration from Italy's emphasis on simple, fresh, quality ingredients and inspired hospitality in a warm and inviting space. A twist on traditional Italian fare, the menu will feature multiple scratch-made pastas, reimagined small plates, vegetarian and gluten-free offerings, and everyone's favorite desserts. Popular Italian dishes will be reinvented with elegant presentation.
Lundy brings culinary expertise and creative freedom to ItalX, marrying international cuisine influences and concepts with the local Kentucky dining culture to deliver fresh interpretations of Italian fare.
ItalX's bar program, developed by Cox, will offer extensive Italian wines from all regions of 'the Boot' and an inventive cocktail list, backed by house-made ingredients and Italian liqueurs.
"Wines in Italy are made in the style that is most appropriate for the region: its cuisine and people," Cox said. "My goal is to bring that philosophy to ItalX."
The restaurant will accommodate approximately 80 guests and include 15 bar seats with interiors inspired by the laid-back luxury of Italy and its viticulture, shown through the wine color directing the palette.
---
IT'S FREE | Sign up for The Lane Report email business newsletter. Receive breaking Kentucky business news and updates daily. Click here to sign up
---
Patterned and textural design elements combine with contemporary and comfortable furnishings to create a local interpretation of a Mediterranean bistro. Sculptural lighting completes the sensory experience.
"This Italian concept has been in the making for about five years and I am excited to see it come to life," Lundy said. "Thanks to my partnership with TJ, Lee and our team we are finally prepared to move into a beautiful restaurant space in Lexington's hottest new development."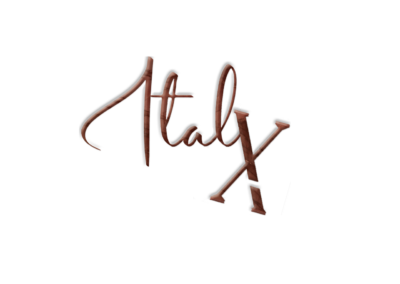 The logo explores the creative shapes of Italian cuisine such as hand-made pasta while the X emphasizes the balance between masculine and feminine: delicate presentation and the regal, strong nature of the Roman numeral. The name twists its letters to capitalize on the whim of Italy's spelling using an X instead of a Y.
"We sought the best culinary legacy in Lexington and grabbed the Corto Lima duo, chef Jonathan Lundy and TJ Cox," Lee Greer said. "Together, we have the opportunity to create something special and different on the block we are the proudest of. This collaboration brings innovative ideas to the cornerstone of the City Center project."