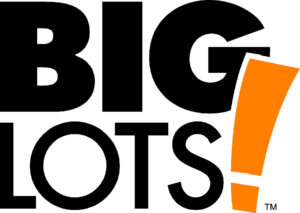 LEXINGTON, Ky. — Big Lots announced today it is celebrating the grand opening of eleven newly remodeled stores throughout the Lexington area on Friday, Sept. 13, 2019.
As part of the celebration, Big Lots will hold a ribbon-cutting ceremony at all eleven area stores at 8:30 a.m. on Sept. 13. The first 50 shoppers entering each the store on Sept. 13-14 will receive a reusable shopping bag filled with treats from Big Lots. In addition, the company will kick off a donation program benefiting God's Pantry Food Bank, a charity organization that works to alleviate hunger in Central and Eastern Kentucky. Additionally, Big Lots will donate five dollars to the local charitable organization each time a BIG Rewards loyalty member redeems a reward in Lexington area stores over the six-week period (Sept. 13-Oct. 26).
"We are excited to introduce our new store format to the Lexington Area," stated Steve Haffer, senior vice president-chief customer officer of Big Lots. "It brings to life our new brand traits and showcases our product assortments of affordable solutions in Furniture, Seasonal, Home, Food, and Consumables. We are also very proud to serve alongside the Lexington community with our support of The Food Bank."
The store located at 1980 Pavilion Way in Lexington will be the epicenter of the Lexington Big Lots Market Celebration and host local dignitaries, representatives from The Food Bank and other community guests at the ribbon-cutting.
Grand opening celebrations will take place Sept. 13 at the following locations:
845 South Main St., London, Ky. 40741
14659 North US Highway 25 East, Corbin, Ky. 40701
345 North Highway 27, Somerset, Ky. 42503
472 Eastern Bypass, Richmond, Ky. 40475
174 Perryville Rd., Danville, Ky. 40422
294 Village Rd., Hazard, Ky. 41701
370 Kroger Center, Morehead, Ky. 40351
1342 Indian Mound Dr., Mount Sterling, Ky. 40353
820 Lane Allen Rd., Lexington, Ky. 40504
1651 Paris Pike, Georgetown, Ky. 40324
1980 Pavilion Way, Lexington, Ky. 40509