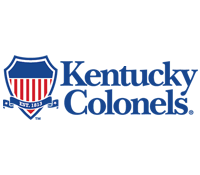 LOUISVILLE, Ky. — The Honorable Order of Kentucky Colonels (HOKC) will award $2.1 million in grants supporting 265 non-profit organizations across the Commonwealth. This year's total is a record for HOKC's Good Works Program and will positively impact more than 3.9 million Kentuckians.
The Good Works Program focuses on areas that include health and rehabilitation, life skills and aiding those who are homeless, of low income and those in crisis. Central Kentucky area charities will receive 86 grants totaling $759,956.67 this year.
According to HOKC Executive Director Sherry Crose "It also represents HOKC reaching the $50-million mark since the Colonels became a 501(c)3 in 1951."
Regional grant recipients will be announced Thursday, Sept. 19 at 1 p.m. EST at Central Kentucky Riding for Hope and hosted by WVLK-AM Radio morning show host Col. Jack Pattie.
"For over 20 years, the Kentucky Colonels contributed funds to the five Junior Achievement offices across the Commonwealth playing a key role in our program's growth," said Lynn Hudgins, Junior Achievement president in Lexington. "This generosity supplies JA's classroom curriculum for over 16,000 students and has given them an opportunity to turn 'I Can't' into 'I Can.'"
"We cast a wide net across the Commonwealth and across the scope of those in need," said Lynn Ashton, HOKC commanding general. "HOKC grants are specified for tangible items an organization needs. Our goal is to annually grant $5-mlllion to worthy Kentucky causes. To get to that dollar amount we must reach Colonels not engaged with us."
HOKC's primary objective is to support needy Kentucky charities and worthy organizations that stand ready to help all Kentuckians in having a boundless future. Grants are made possible through donations from active Kentucky Colonels in the Commonwealth, across the nation and from around the world.
Kentucky Colonels are a group of talented and capable women and men who are appointed by the Governor because of their service to the Commonwealth. Many actively choose to exercise this honor in a meaningful way through service and donations to HOKC ranging from $1 to major gifts. HOKC receives no government funding and remains a non-political group.
Those interested in being an active KY Colonel or nominating someone to become a KY Colonel may contact HOKC National Headquarters at (502) 266-6114 or kycolonels.org.