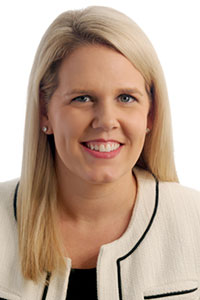 LEXINGTON, Ky. — Embry Merritt Shaffar Womack, PLLC has announced the addition of Stephanie Tew Campbell to its growing practice.
Campbell, who became an associate of the firm in 2019, focuses her practice in the areas of family law including: uncontested and complex divorce actions, post-divorce matters, custody, paternity, visitation and timesharing, child support, grandparent visitation and domestic violence.
Campbell graduated cum laude with a bachelor of business administration in finance and business management from the University of Kentucky in 2005 and earned a juris doctorate from the Salmon P. Chase College of Law at Northern Kentucky University in 2009.
After graduation, Campbell returned to Lexington where she practiced for 10 years before joining the Embry Merritt Shaffar Womack.