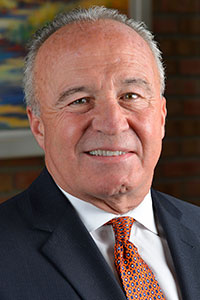 Robert M. (Bob) Hoffer has been appointed to the Kenton County Airport Board of Directors by judge-executive Kris Knochelman.
Hoffer is managing partner of DBL Law, a full-service law firm with offices in Cincinnati, Crestview Hills, Ky. and Louisville, Ky. He has represented employers of all sizes and industries on human resources, employment and labor compliance matters for over 35 years.
In addition to his law practice, Hoffer has led numerous community organizations during his career, including Diocesan Catholic Children's Home, Notre Dame Academy, Northern Kentucky Tri-ED, Carmel Manor and Kentucky Defense Counsel.
He currently serves as chair of the St. Elizabeth Healthcare Foundation and is a member of the board of trustees for St. Elizabeth Healthcare.
In recognition of his commitment to community, Hoffer has received several honors, including the Kenton County Pioneer Award; Boy Scouts of America, Dan Beard Council Trailblazer Award; Northern Kentuckian of the Year Award; Covington Latin School Bonitatem Award, and the Northern Kentucky Chamber of Commerce Leader of Distinction Award.
Hoffer lives in Fort Mitchell, Ky. with his wife Diane. They have four children and four grandchildren.