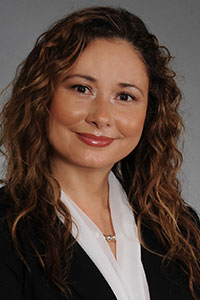 LOUISVILLE, Ky. — Aaliyah K. Eaves has joined Dinsmore & Shohl LLP as partner of counsel with the health care practice group. She brings with her more than a decade of experience as a health care mediator in the U.S. Veterans Health Administration and U.S. Department of Defense medical system and as a policy advisor for the U.S. Food and Drug Administration.
In both Europe and the U.S., Eaves has focused on the federal regulation of clinical trials, medical innovation and health care alternative dispute resolution. In addition to developing policy guidance for human subject protection and FDA regulations, she trained health care providers to identify and candidly discuss adverse health care incidents.
At Dinsmore, she will represent clients nationwide on matters related to FDA submissions, clinical trials and labeling requirements. She will also advise academic medical centers and health care systems to achieve favorable outcomes in controversial medical research and clinical care cases.
"I'm thrilled to be joining Dinsmore. It is such a great fit," Eaves said. "Dinsmore looks at the whole client to develop legal solutions, and so do I. The health care field is transforming to meet the demand for higher quality, affordable care. Old models don't work anymore. Just look at the staggering statistics on physician burn-out and frustration with delayed access to innovate medical products. Our health care clients need legal counsel that is responsive and agile enough to meet their needs across a wide range of legal areas, and Dinsmore is doing that.
"Yes, hospitals strive for zero harm, but things do go wrong. For the vast majority of cases, it's unintended and even unforeseeable," she said. "These are well-meaning medical providers, and sometimes adverse outcomes just happen. When that does happen, health care organizations that use an ethics-based resolution process have realized cost savings, improved quality of care and increased patient satisfaction. I am excited about helping providers develop and implement these improved resolution processes. This is the new frontier in health care."
Eaves earned her PhD from Saint Louis University in health care ethics, LLM in health law, policy and bioethics from Indiana University School of Law, and JD from the University of Kentucky College of Law. After spending the past three years living in Germany, she is happy to be back in her hometown of Louisville.