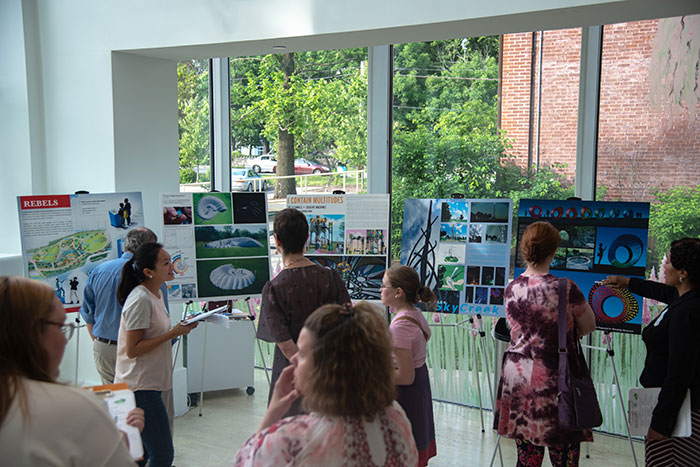 LEXINGTON, Ky. — Town Branch Park announced Monday the winning design for its first public art installation.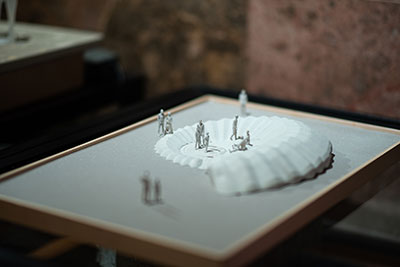 STUDIOKCA, based in Brooklyn, created the design for a sculpture entitled "First Impressions." The sculpture is a giant replica of an ammonite shell with approximately 120 interlocking precast concrete panels bolted to a steel frame. These types of shells left behind a substance that creates limestone — the geologic foundation upon which Lexington was built and from which Town Branch flows.
Between each concrete panel is a flush-mounted steel "rib plate" inscribed with a historic event — from the beginning of Earth's geological record to present day Lexington. Visitors will be able to read these historical events as they sit, climb and explore the curved ridges of the shell, which are planned to be large enough to act as a small amphitheater for visiting classrooms and groups.
The goal is to create a piece that makes visitors aware of a shared history on this planet, and encourages exploration and stewardship of a shared environment in the hopes of making a positive impact on it.
"STUDIOKCA did a wonderful job of capturing all the elements we requested and tying it to this historically significant land," said Allison Lankford, executive director of Town Branch Park. "Not only will it be beautiful, but there are opportunities for learning about ecology, history and even math. The interactive educational aspects will make it an attraction for people of all ages."