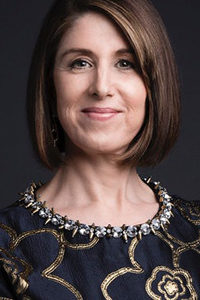 LOUISVILLE, Ky. — Humana Inc. announced today that Karen W. Katz has been elected as a member of the company's board of directors.
Katz was president and CEO of Neiman Marcus Group from 2010 to February 2018. Neiman Marcus Group is an international multibrand omni-channel retailer whose portfolio of brands includes Neiman Marcus, Bergdorf Goodman and MyTheresa. Having joined Neiman Marcus in 1985, Katz served in key executive and leadership roles in the company's specialty retail stores and eCommerce organizations as executive vice president – Stores; a member of the Office of the Chairman of Neiman Marcus Group; president, Neiman Marcus Online; and president and CEO, Neiman Marcus Stores. Katz currently serves on the Board of Directors of Under Armour, Inc., Neiman Marcus Group Ltd. LLC., and Casper Sleep, Inc.
"Karen is an accomplished executive with deep experience and a demonstrated commitment to understanding and meeting the needs of customers – by maintaining a personalized experience enabled by digital transformation," said Humana Chairman of the Board Kurt J. Hilzinger. "She brings a holistic approach to customer service, including acumen for employing technology to advance service delivery, combined with demonstrated success in growing business through forward-thinking leadership. As Humana works to connect with the millions of people we serve in ways that continue to help them achieve better health outcomes, Karen will provide valuable perspective and expertise to Humana's Board."
Under Katz's leadership, Neiman Marcus Stores embarked on a transformational strategy centered around the customer experience, the store of the future, and technology – with a focus on digital e-commerce and marketing. Katz's strategic vision encompassed evolving the service model both in-store and online, while continuing to grow the company's ecommerce business – enabling the company to maintain and enhance its commitment to merchandising excellence and customer service.
Katz was educated at the University of Texas and received a master of business administration from the University of Houston. Her election brings the number of Humana directors to 11.