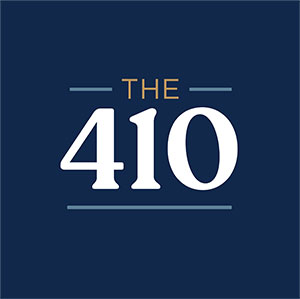 COVINGTON, Ky. — The 410, Horizon Community Funds' newest giving circle, is kicking off the grant making process on Oct. 1. Members of The 410 voted to focus on arts and cultural vibrancy for their inaugural grant award or awards.
"This has been a member-led process from the beginning, and the buzz has been tremendous," said Horizon Community Funds President Nancy Grayson. "Northern Kentucky has so many emerging philanthropists, and we are thrilled to see them activate their passion and leadership with us."
The application portal will open Oct. 1, and will be available at https://www.grantinterface.com/Home/Logon?urlkey=horizonfunds.
"Participating in things like The 410 is an easy way to be an active community member, and to have our own grassroots influence on how philanthropy comes alive in Northern Kentucky," said 410 steering committee member Tara Johnson-Noem. "The 410 members really felt like arts and cultural vibrancy is an area where we can make a difference with these funds, and we're excited to see what ideas are put forward."
Applications are due no later than 11:59 p.m. on Thursday, Oct. 31, 2019. To be eligible, nonprofits must be serving at least one of the three counties of Boone, Campbell or Kenton in Northern Kentucky in the area of arts and cultural vibrancy.
Additional information about The 410 can be found at https://www.horizonfunds.org/the-410.