By Dan Tobergte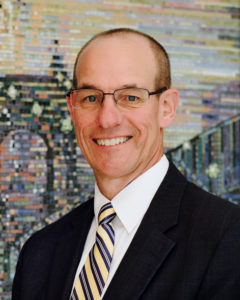 CINCINNATI — Greater Cincinnati is home to hundreds of companies that participate in the global marketplace – importing and exporting goods to and from the region. As trade wars and tariffs have escalated, companies are searching for ways to identify cost efficiencies when importing to the U.S. Foreign Trade Zone status may be a cost-saving measure worth exploring for companies that import more than $3 million per year.
The Foreign Trade Zone (FTZ) program was established in 1934 under the Foreign Trade Zone Act to expedite and encourage foreign commerce in the U.S. In 2019, Foreign Trade Zones (FTZs) No. 46 Greater Cincinnati and No. 47 Northern Kentucky are celebrating their 40th anniversary. FTZs are especially helpful for companies that import high volume or high value products and are looking for ways to save money and grow.
An FTZ is a dedicated and qualified specific space where foreign and domestic merchandise is considered to be outside U.S. Customs territory. This affords companies many benefits related to foreign commerce by allowing them to defer or eliminate customs duties on foreign products coming into their designated zone area for storage, assembly, manufacturing or processing.
The service territory of FTZs 46 and 47 encompass eight counties in Southwest Ohio and Northern Kentucky, yet companies located outside of designated Foreign Trade Zone can apply for approval to FTZs 46 or 47. Businesses operating a FTZ in our region include manufacturers, distributors, textile-related industries, food and flavor companies, and an oil refinery. In 2018, 10 companies with more than 16,000 workers were operating under the auspices of FTZs 46 and 47.
FTZs are a proven economic development tool for Greater Cincinnati. In 2013, Festo USA chose to locate a distribution and manufacturing facility in Mason, Oh. – FTZ 46 was a crucial component of the company's choice for a new U.S. location. In 2016, Festo increased its commitment to Greater Cincinnati and invested an additional $90 million to expand operations with the potential to create 350 additional jobs by 2025. Festo's second investment in Greater Cincinnati exemplifies the company's commitment to growth and expansion in the region.
The FTZ program provides an economic benefit throughout the entire Greater Cincinnati and Northern Kentucky region beyond the value realized by qualifying companies using the FTZ program. The National Association of Foreign Trade Zones (NAFTZ) completed a study measuring economic benefits to American communities earlier this year. More than 251 FTZs were evaluated measuring changes in community employment, wages and value added to the region where FTZ is located were measured.
The study found that a company's access to a FTZ benefits creates a ripple effect with a positive impact on:
the supply chain
the retention of direct and indirect jobs in the U.S. despite pressure to relocate operations overseas
an increase in production employment returning to the U.S.
companies reinvesting into the business
According to the study, after an FTZ is established in a region, employment increases two percent, wages grow by 4%, and value add growth increased 3%.
The Greater Cincinnati Foreign Trade Zone's (GCFTZ) goal is to make more companies aware of the FTZ program's cost-saving benefits and potential value added to a company's bottom line. Outreach through speaking opportunities and digital marketing is complemented by strategic partners who can convey the FTZ message to companies in the region and those considering locating here. Partnerships with key influencers including REDI Cincinnati, the European American Chamber of Commerce (EACC) Greater Cincinnati and NAIOP Commercial Real Estate Development Association have been cultivated by the GCFTZ.
FTZs 46 and 47 are key assets for our region and our strong manufacturing and supply chain ecosystem. We are committed to sharing the program's features and attracting more companies to establish an FTZ. We encourage you to become an advocate and learn more at www.gcftz.com.
Dan Tobergte, an attorney at Graydon, is Chair of the Greater Cincinnati Foreign Trade Zone, Inc. Board of Directors