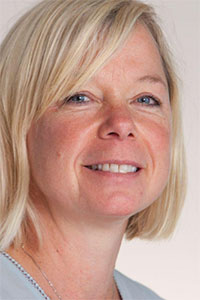 LOUISVILLE, Ky. (BUSINESS WIRE) — Brown-Forman Corp. announced Friday the appointment of Sophia Angelis to managing director, Jack Daniel's Brands, effective Jan. 1, 2020. Angelis will be the "chief steward" of the Jack Daniel's Family of Brands and responsible for all aspects of global marketing and brand building.
"Sophia possesses outstanding marketing capabilities and a proven global perspective," said Mark McCallum, chief brands officer. "She is an experienced, collaborative and culturally adept leader who is well-positioned to build and grow the iconic Jack Daniel's brands around the world."
Angelis, who joined Brown-Forman in 2000, currently serves as senior vice president and marketing director for Brown-Forman's International Division. She has held a wide variety of marketing positions, including vice president, global brand director for Jack Daniel's Tennessee Fire and Jack Daniel's Brand Education, global marketing excellence director, and Jack Daniel's brand director for Western Europe & Africa.
"Sophia brings valuable breadth of experience and a powerful global perspective to the Jack Daniel's team, making her the ideal leader to continue growing our business and making friends around the world," said Matias Bentel, managing director, Jack Daniel's Brands. Bentel will assume the chief brands officer role on Jan. 1, 2020.
Angelis holds a masters of business administration from the University of Strathclyde, Glasgow, Scotland, and a bachelor's in business arts from the American College of Greece.