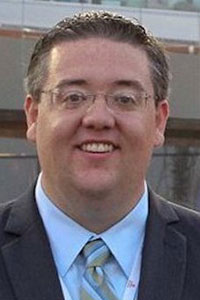 FRANKFORT, Ky. — A Thoroughbred racing think tank has asked Kentucky lawmakers to consider allowing a new type of bet on horse races.
Fixed-odds wagering would allow track operators to be competitive against the expansion of legalized sports betting in other states, said Patrick Cummings of the Thoroughbred Idea Foundation of Lexington. He made the remarks during Wednesday's meeting of the Interim Joint Committee on Licensing, Occupations and Administrative Regulations.
This new type of wager would allow bettors to compete against the house, or bet taker. The house would set fixed odds on horses that bettors could choose to lock in with a wager. In general, sports betting on football, basketball and other sports are made under this model.
Cummings, a former executive with the Hong Kong Jockey Club, said this would be a historic shift from pari-mutuel wagering now offered across the horse racing industry. That's a business model where bettors compete against other bettors with the track removing a percentage of the pool, known as the takeout, before distributing the rest of the pool to winning players. The odds change as the pool fluctuates until the race begins.
"This is clearly an opportunity to develop a complementary product for racing's existing customers while introducing a modern form of betting for new ones as well," Cummings said while explaining why pari-mutuel betting isn't being embraced by younger generations. "This opportunity should be embraced with Kentucky leading the way."
Cummings said legislators should consider adding a provision to allow fixed-odds wagering on horse racing to any bill that would legalize sports betting. Currently, Sen. Julian M. Carroll, D-Frankfort, has prefiled a sports betting bill.
Senate Majority Floor Leader Damon Thayer, R-Georgetown, asked committee Co-chair Rep. Adam Koenig, R-Erlanger, to consider refiling a sports betting bill he introduced last session with the addition of the fixed-odds wagering for horses.
"I think this is an idea whose time has come," Thayer said of fixed-odds wagering on horse racing. "I'm supportive of it. And I would like to see Kentucky lead the way on this."
Sen. Reginald Thomas, D-Lexington, asked what other countries had legalized fixed-odds wagering on horse racing. Cummings said it is legal in Australia, South Africa, England, Ireland and likely many other European jurisdictions.
Cummings added that many American track operators, including Keeneland, have business arrangements with overseas bookmakers to offer fixed-odds wagering on American horse races to European bettors. He speculated that the market for fixed-odds betting by European customers on American races is about $1.4 billion.
In response to a question by Rep. Buddy Wheatley, D-Covington, Cummings said New Jersey is the only state to offer fixed-odds wagering on horse racing. He added that legal alternatives to fixed-odd betting in racing is incredibly limited.
"Outside of the few days when Churchill Downs offers their future wager via a limited pari-mutuel pool … American customers cannot place a bet on the Derby until Derby or Oaks day and they won't know their potential return until the betting is stopped and the race is already underway," Cummings said.
He said the biggest threat to track operators is offshore entities that offer fixed-odds wagering on horse races, including the Kentucky Derby.
Cummings said one of the biggest operators catering to American horse racing fans is based in Costa Rica and licensed in Curacao. He said these types of operators do not return any portion of their profits to the Thoroughbred industry as required from legal gambling operators.
Sen. Christian McDaniel, R-Taylor Mill, asked where Churchill Downs and Keeneland stood on fixed-odds wagering on horse races.
"Churchill has not publicly commented on the matter that I've been able to assess," Cummings said. "I've certainly had conversations with Keeneland, and they certainly seem very supportive of this concept – both from the marketing side and certainly the business side."
In response to another question from McDaniel, Cummings said Churchill and Keeneland were not members or financial supporters of his organization.
"Everything is privately funded by individuals," Cummings said of the source of his group's money.
Rep. Jerry T. Miller, R-Louisville, asked whether Kentucky voters would have to approve a constitutional amendment to allow fixed-odds wagering on horse racing. Koenig said he didn't think a constitutional amendment would be necessary but added that he hoped to have a nationally recognized legal expert on this type of betting testify before the committee in December.
Carroll, a member of the committee, asked about the taxing implications of the proposal. Cummings said he envisioned the take, or amount retained by the bet taker, to be 10 percent or 11 percent for brick and mortar sports bets and 14 percent for online operators. Thayer added that would be in line with previous sports wagering legislation considered in Kentucky.
Cummings said any of those figures would be a higher take than traditional sports bets, which are around 5 percent. He said the higher take was necessary for horse racing because that sport, unlike football or basketball, is funded through wagering.
House Majority Whip Chad McCoy, R-Bardstown, asked how the proposal would help increase purses, or the prize money in horse races. Cummings said the legislation would have to be carefully crafted to protect the interests of the industry, tracks and horsemen. He emphasized that no percentage of wagers taken by offshore operations benefit American purses or horsemen.
Sen. Denise Harper Angel, D-Louisville, expressed her support of the proposal.
"I think this is a great idea," she said. "I'm the proud senator that represents Churchill Downs, doubly proud because my father was an owner and trainer there for 40-plus years before moving on to Santa Anita. We have to stay ahead of this."
Thayer said he was happy the proposal received a largely receptive response from committee members.
"There are a lot of really good questions about taxation, and horsemen and purses," Thayer said. "We have to be able to tax it at a level that the customer will want to wager … and the operator will invest to attract people currently making these wagers illegally."