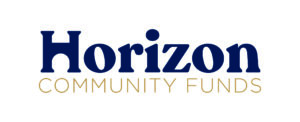 COVINGTON, Ky. — The Horizon Community Accelerator is on a mission to end homelessness, $4 at a time.
Throughout October and November, Horizon Community Funds of Northern Kentucky will spearhead a campaign with the Accelerator to raise funds for three items commonly requested by people who are facing or experiencing homelessness: birth certificates, bus passes, and identification cards.
"The data we are seeing, while startling, shows us areas where we can truly make an impact and help many of our neighbors get into more stable situations," said Horizon Community Funds President Nancy Grayson. "Self-sufficiency grows from stability, and if we join hands in these $4 gifts, we will have a striking story to tell as a community."
The total goal of $120,000 represents what is spent in an average year by nonprofits and schools on the three items. The funds will be distributed to local nonprofits such as Welcome House, the Emergency Shelter of Northern Kentucky, and Brighton Center, as well as local school district staff working directly with students and families facing crises such as eviction or homelessness.
The community is encouraged to donate online at www.horizonfunds.org, or by check made out to Horizon Community Funds and mailed to 50 E. RiverCenter Blvd., Suite 430, Covington, KY 41011. Through a generous Horizon Community Funds donor, the campaign will include a 3-for-1 matching grant.
Local restaurants have also stepped up to help with the campaign. Spots across Boone, Campbell, and Kenton counties have been stocked with napkins bearing special messages that encourage patrons to start a conversation around homelessness in Northern Kentucky, and to donate to the campaign. Participating restaurants include: Bouquet Restaurant in Covington, Bourbon House Pizza in Burlington, Colonial Cottage Inn in Erlanger, The Globe Bar in Covington, Grandview Tavern in Crescent Springs, and Pompilio's Restaurant in Newport.
The Accelerator, launched in 2018, is a grassroots initiative to connect, inform, and engage Northern Kentuckians around opportunities that exist uniquely in the region. The group consists of passionate citizens from across Boone, Campbell, and Kenton counties.