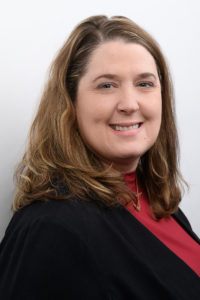 WINCHESTER, Ky. — Peoples Exchange Bank has announced the promotion of Margaret King to serve as the new chief information officer. King will be responsible for the overall direction, initiatives, management and results of the Bank's information technology systems and strategies, as well as key operational activities.
King has over 30 years of experience in the financial services industry and back office operations. She has been with Peoples Exchange Bank for 18 years serving as the vice president of Regional Operations.
"Margaret has always been devoted to our mission and our intent to financially serve and protect our customers," said Tony Parrish, president and CEO. "She has the right blend of experience and skills along with the knowledge to support our technology needs. I have complete confidence she will do an excellent job as CIO."
"I look forward to building upon the solid foundation already in place as well providing opportunities to further advance the customer experience and our operational effectiveness," said King.