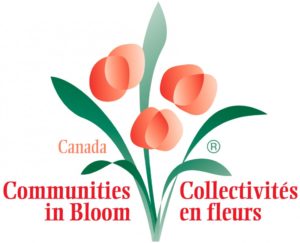 YARMOUTH, Nova Scotia — The City of Lexington received a 5 Blooms – Bronze rating and a special mention for Town Branch Commons during the 2019 National/International Symposium and Awards Ceremonies in Yarmouth, Nova Scotia. The City of Lexington participated in the International Challenge Large category along with Barrie, On., Canada; Coquitlam, B.C., Canada; Halesowen U.K; Székesfehérvár, Hungary and Wood Buffalo, Ab., Canada.
Over the summer, trained volunteer judges traveled to participating communities to evaluate the overall contributions of municipal council and departments; industry; businesses and the private sector – including volunteer efforts – in regards to the following criteria: Tidiness, Environmental Action, Heritage Conservation, Urban Forestry, Landscape and Floral Displays.
Following their evaluation, volunteer judges John Lohuis and Alex Pearl wrote:
"Lexington Ky; the "Athens of the West" is a city rooted in the past, reaching for the future. Since its introduction to the America in Bloom program in 2015, citizens, businesses and government are not only talking but engaging one another in dialogue and actions. AiB Lexington assists local government in helping to attain visions for the future and benchmarks against other leading American cities thinking toward excellent city places and spaces. Despite tight budgets, the City uses  partnerships and financial  leverage to attain traction against a long-term vision for projects such as the Town Branch Commons a critical long-term right-of-way and trail master plan in the works since 2011 now being implemented.
Town Branch Commons is a winding park and trail system roughly following the path of Town Branch, Lexington's first water source. The system includes continuous bike and walking paths as a lush green band through downtown connecting new and existing parks while improving water quality. It links the city's two major trails, Town Branch Trail and the Legacy Trail providing 22 miles of uninterrupted trail."
Within the actual context of climate changes and environmental concerns, communities involved in the program can be proud of their efforts, which provide real and meaningful environmental solutions and benefit all of society.
For a complete list of the results visit www.communitiesinbloom.ca.