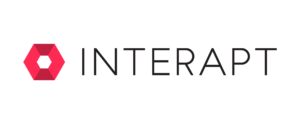 LOUISVILLE, Ky. — Software consulting and development firm Interapt announced Wednesday a new wave of partnerships with GE Appliances, Humana and Kindred Healthcare to help bring 21st-century job pathways to the Louisville community.
Following its recent launch of the IT training program pilot with global education provider General Assembly (GA) and the University of Louisville, Interapt will work with new and existing partners to expand its immersive tech training programs and registered apprenticeships in IT and beyond.
"One of the most considerable challenges that businesses face in Kentucky (and in cities around the globe) is finding skilled talent for their high-tech roles," said Ankur Gopal, Interapt CEO and founder. "It's not enough just to acknowledge the skills gap we're seeing in today's labor market – we need increased buy-in from higher education institutions, businesses and industry partners in order to create new educational pathways and opportunities for our residents and our economy. The results we've already seen from our programs and global partners in Atlanta have validated our ability to assess, train and employ quality individuals, and we look forward to extending those results even further in Louisville with these new commitments."
---
IT'S FREE | Sign up for The Lane Report email business newsletter. Receive breaking Kentucky business news and updates daily. Click here to sign up
---
With a $325,000 investment from the Humana Foundation, Interapt and GA are currently piloting "Louisville Skills," a fast-paced, high-tech training program for over 20 individuals in West Louisville. Having completed 12 weeks of high-tech coursework, the inaugural IT training class will graduate on Dec. 20.  By continuing their work with Humana and developing new partnerships with GE Appliances, Kindred, and other corporate leaders in the area, Interapt and General Assembly will look to additional regional partners to support future cohorts in the coming months.
"We are excited to be a part of this investment in Louisville's workforce. In a tight labor market, it's critical that local businesses commit to working together in taking action to address skills gaps for the future," said Ty Richardson, Humana's VP Talent Management. "This partnership demonstrates a strong step forward in proactively preparing people with skills that will increasingly be in demand, benefitting Louisville, Humana employees, and ultimately helping Humana meet the evolving and dynamic needs of its customers."
In addition to hands-on tech training, students will be eligible for Interapt's Registered Apprenticeship models with the U.S. Department of Labor additional stackable credentials. To date, Interapt graduates who have completed these Registered Apprenticeships have gone on to see their earnings potential increase to $90,000 just three years out of the program
"Our commitment to providing opportunities for locally trained tech graduates from this unique partnership with Interapt and General Assembly enhances our ability to develop technical solutions that help us deliver high-quality care for medically complex patients," said Jason Zachariah, president of Kindred Rehabilitation Services. "This collaboration will help yield benefits for Kindred, its patients, families, and teammates."
By utilizing GA and Interapt's extensive alumni network and hiring partners, graduates will also have the opportunity to work for a number of Fortune 500 companies currently working with Interapt, including Humana, GE Appliances, Kindred Healthcare, Accenture, EY, and more.
"Technology is fundamentally transforming the way that we work and how businesses operate – from creating new internal processes to producing entirely new career pathways," said Jake Schwartz, CEO, and co-founder of General Assembly. "Our partnership with Interapt was designed to provide people from every walk of life with the skills and tools they need to be competitive in today's changing labor economy, which we've successfully done with the launch of our pilot program. Interapt's new corporate partnerships will allow us to continue doing this work, and we look forward to lending a hand in the creation of a job-ready workforce in Louisville."
"For Louisville to grow and evolve in today's high-tech world, employers need highly-skilled, diverse, technical talent to drive innovation," said John Ouseph, executive director of Smart Home Solutions, for GE Appliances. "At GE Appliances, that means embracing our own valley – the Ohio Valley – and developing that talent locally. Working with the Louisville Skills program is a great opportunity to develop the diverse talent we need to create next-gen appliance innovations."