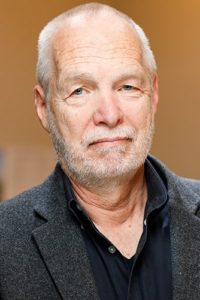 LEXINGTON, Ky. — Sherman Carter Barnhart Architects (SCBA) has announced the addition of John Whitney, AIA, to its team of architects.
Whitney is a registered architect with over 30 years' experience in all aspects of project development, design, management, master planning, and construction. Sherman Carter Barnhart worked with Whitney when he served as the university architect for Morehead State University. Working closely with Whitney, SCBA completed Morehead's first new residence hall in 25 years, Wayne D & Susan Andrews Residence Hall, as well as the extensive renovation and expansion of the Adron Doran University Center.
Whitney will lead SCBA's Louisville office as well as focus on growing the firm's higher education presence. Throughout his career, Whitney's focus has always been on higher education. He has been fortunate to have served as the architect for large-scale projects on several Kentucky college and university campuses.
Whitney's desire to become an architect was nurtured over summers spent working construction while pursuing earlier degrees in political science and film studies. It was one memorable summer building a log cabin in Eastern Kentucky that cemented his lifelong affinity for building and design. The complex combination of craft, planning, and art that the log cabin required has influenced Whitney's design leadership approach throughout his career. And, in the middle of a very cold winter working construction, he came to realize that drawing and model-building was a lot more fun (and much easier) than actual building.
Projects that Whitney is most proud of include the Morehead State University Adron Doran University Center Expansion and Renovation, the Owensboro Community College campus, Spalding University's Egan Leadership Center, Western Kentucky University's Snell Hall, and the Engineering & Biological Science Building, and the recent WKU Library Commons.
"As an architect, I believe in a human-centric design approach that emphasizes a genuine connection with clients, insuring their vision comes alive while not losing sight to the importance of establishing positive environments and promoting human well-being in every project," said Whitney. "I find satisfaction in approaching life with curiosity and a full heart and believe in rejecting the limits of one's comfort zone and always expanding your horizons."
For more information visit SCBArchitects.com.