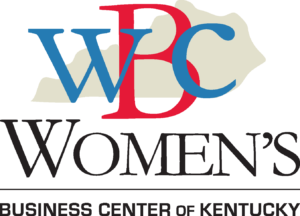 LEXINGTON, Ky. — The Women Business Center of Kentucky will be hosting the 7th Annual Women in Business Expo & Conference Oct. 18, 2019 in Lexington, Ky.
For six years, the Women in Business Expo and Conference has been a source of empowerment-gathering influential women from across the map to discuss what it takes to be a successful entrepreneur or business professional. This year's event features Luncheon Keynote Speaker Felecia Hatcher, award-winning entrepreneur, motivational speaker and Breakfast Keynote Speaker author and Sylvia Lovely, owner and consultant of Sylvia Lovely & Associates. The keynote speakers will share the stage several other workshop speakers whose content will focus on topics including the fundamentals of branding and launching a business; developing impactful social media content, overcoming obstacles, human resources best practices, and the nuances of transitioning artists to business ownership.
In addition, the Exhibitor Expo will provide attendees with a chance to connect with different business and organization vendors. Vendors are there to provide much-needed business resources to attendees. Finally, this year's conference will include the Business Pitch Competition – an annual tradition of the Expo. The Business Pitch Competition is open to all attendees who wish to participate. Participants will have 30-60 seconds to pitch a business idea to the full conference and our panel of judges. The finalists will be awarded various prizes, including various opportunities to receive consulting services from business professionals in the area.
This year's keynote speaker, Felecia Hatcher is a White House Award-winning entrepreneur, business rainmaker, bestselling author of 'Start your Business on a Ramen Noodle Budget', globally sought-after speaker, media darling, mother, and Founder of Tribe CoWork and Urban Innovation Lab, Code Fever and BlackTechWeek. She is also the former Chief Popsicle at Feverish Pops, a gourmet ice pop boutique and manufacturing brand with a Fortune 500 client roster. Prior to becoming an entrepreneur, Felecia was a marketing executive working for big brands like Nintendo, Sony, Wells Fargo, Mckee Foods and the NBA.
The WBC has a footprint that spans the entire state, with offices in both Lexington and Louisville. Past expos have been held in Louisville, but this year, the organization decided to bring the day-long session to the Lexington/Central Kentucky market.
"The Expo & Conference was created to provide resources to women in business throughout the Bluegrass. We've been able to help a number of women business owners in the Louisville area through our annual Expo," says Phyllis Alcorn, director of the Women's Business Center of Kentucky. "With more and more new business owners planting roots in Lexington and throughout Central Kentucky, this was a great opportunity for us bring the Expo to this part of the state to reach a new audience of women business owners."
This year's event is hosted by the Women's Business Center of Kentucky, the U.S. Small Business Administration, and Community Ventures.  The event is sponsored by PNC Bank, a longtime sponsor and supporter of the annual conference. Tickets are on sale for the conference at www.wbckentucky.org/expo2019. Tickets are available individually for $150 per person.
The Women's Business Center of Kentucky was founded in 2011 with a goal to help women entrepreneurs, especially those who are economically or socially disadvantaged start and grow businesses in the state of Kentucky.