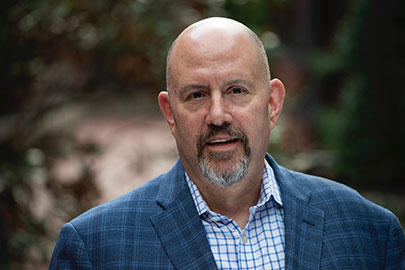 LOUISVILLE, Ky. — PriceWeber, the digital-forward, full-service marketing and advertising agency located in Louisville, announced Monday that it has established a financial services marketing practice named PW Financial Services Marketing. The new business will focus on providing 21st century marketing and strategy solutions to banking and wealth management clients.
PW Financial Services Marketing will be led by Nick Papachristou, who is leaving his post as chief marketing officer of Hilliard Lyons to become president of the new business. A marketing strategist with over 30 years of successful client-side financial services experience, Papachristou has held executive marketing positions at a range of regional, national and global organizations, including Citizens Bank, Associated Bank, MasterCard Worldwide, BBVA Compass Bank and Hilliard Lyons.
"There are about 5,000 banks, 6,000 credit unions, 3,000 broker-dealers, and 30,000 registered investment advisor firms in the U.S., and we believe that they have been underserved by traditional advertising agencies," said Fred Davis, CEO of PriceWeber. "In many cases, these agencies have not understood the products and business dynamics of the financial services industry. We are excited to merge PriceWeber's effective and award-winning financial services team with Nick's deep understanding of the underlying industry. He has a long record of success in business growth, brand building, product management, customer experience and effective and targeted digital marketing across retail and business banking and wealth management."
"During my tenure at Hilliard Lyons, I hired PriceWeber and saw firsthand their experience and passion for serving their clients, including not only Hilliard Lyons, but also Eclipse Bank, Taylor County Bank, Farm Credit Mid-America, and Centra Credit Union," said Papachristou. "I have been working towards an opportunity where I could work with clients on strategic issues centered on growth, customer experience, profitability and brand, yet have the backup of a full-service marketing firm with the experience and resources to execute marketing campaigns on an omni-channel basis."
At PW Financial Services Marketing, Papachristou will partner with PriceWeber account director and shareholder Jonathan Bone. Bone has 12 years of marketing experience, having spent six years advising financial institutions on marketing and selling real estate owned assets, followed by the past six years leading financial services and diversified manufacturing accounts at PriceWeber.
"I am excited to partner with Nick to bring to our growing group of financial services clients a level of industry expertise unmatched in the region," said Bone. "The various industries referred to as financial services each have their own specific needs, and the addition of Nick's many years of successful client-side marketing experience will make us even more effective in serving them."