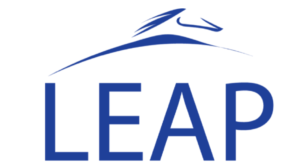 LOUISVILLE, Ky. — The Louisville Entrepreneur Acceleration Partnership (LEAP), a public-private partnership that aims to amplify the Louisville region's entrepreneurial ecosystem, has teamed up with local entrepreneur Michael DiCenso and ten other innovators to host the first-ever Techstars Startup Week in Louisville. The free event will be held from Nov. 11-15 and is focused on helping entrepreneurs and innovators gain new skills and get startups off the ground, learn from other founders and experts, and celebrate entrepreneurship.
"Our community has stepped up in a big way and it's incredible to see such a high level of entrepreneurial activities happening in our own backyard," said Patrick Henshaw, CEO of LEAP. "This event is one of the ways we are working to accelerate the number of startups in the Louisville area, and to help put the greater Louisville region on the map for entrepreneurship. We want our area to be a go-to destination for entrepreneurs, and events like this will greatly help with this effort."
Startup Week will consist of more than two dozen events that include panels, workshops, fireside chats and networking events as local entrepreneurs have the opportunity to learn more about stages of entrepreneurship, trending industries, and diversity, equity and inclusion. The events will be led by entrepreneurs of all stages, angel and venture investors, and entrepreneur support service providers from the bi-state entrepreneurial ecosystem, the national Techstars network, and other cities across the United States.
"It's great to see this event come together to offer entrepreneurs in our community the network and knowledge they may need to help their startups succeed," said Michael DiCenso, event lead and Holi Gin co-founder/COO. "Whether you are an entrepreneur interested in starting a company, or you are going through the process of creating a startup and need help, this week is designed to answer all questions that local innovators may have during the startup process. It's exciting to see Louisville's entrepreneurial community continue to grow and have new opportunities to help them succeed."
Supporters of Startup Week include Louisville Healthcare CEO Council, Techstars, LEAP, BlueSky Capital, The Community Foundation of Louisville, Story Louisville, PNC Bank, Sheltowee Business Network, DMLO CPAs and Facilities Management Services, PBC.
To learn more or to register for Startup Week, visit http://startupweeklouisville.org/.