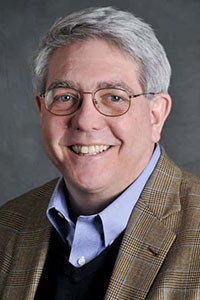 LEXINGTON, Ky. — Community leaders, educators and students were among the seven new members named recently to the Prichard Committee for Academic Excellence. The committee also elected new officers at its recent annual meeting.
Wynn Radford, of Hopkinsville, was named to chair the citizens' advocacy organization. He is a recently retired owner of Higgins Insurance & Benefits and a graduate of Centre College and the University of Louisville Law School.
Clay Ford, of Owensboro, is the committee's new vice chair. He is a partner in EM Ford, a regional insurance and financial planning firm, and represents the fourth generation of Fords involved in the family business. A graduate of the University of Kentucky, Ford is also responsible for the firm's expansion into Louisville in 2018.
Carol Lamm, of Berea, was named secretary/treasurer. She retired after a 25-year career in Appalachian community development, serving in a range of roles with the Mountain Association of Community Economic Development. Lamm, a CPA, was the first director of the Brushy Fork Institute at Berea College and has served as a volunteer as president of the Kentucky Conservation Committee and the Kentucky Association of School Councils, and has held numerous local and regional Quaker responsibilities.
Postsecondary education leader Leo Calderón was named to the Prichard Committee board of directors. During his almost 33 years at Northern Kentucky University, he has served as director for Latino programs and services, providing academic guidance to students and serving as liaison with faculty, staff, administrators and community leaders to promote Latino student success. Prior to holding that position, Calderón was associate director for the Department of Public Safety and executive assistant to the NKU president.
Joining the statewide education advocacy group as new members were:
Khamari Brooks, Louisville, a student at Lindsey Wilson College
Heather Crabbe, Independence, associate provost of Mount St. Joseph University in Cincinnati
Kimberly Green, Bowling Green, assistant professor of communications sciences & disorders in the College of Health, and human services chief diversity officer at Western Kentucky University
Christian Motley, Lexington, senior manager of policy and partnerships, StriveTogether
Marvin Swann, Danville, a retired business executive and president of the Danville/Boyle County NAACP and first vice president of the Kentucky State Conference NAACP
Afi Tagnedji, Louisville, a student at the University of Louisville
Don Trowell, Louisville, a student at Lindsey Wilson College