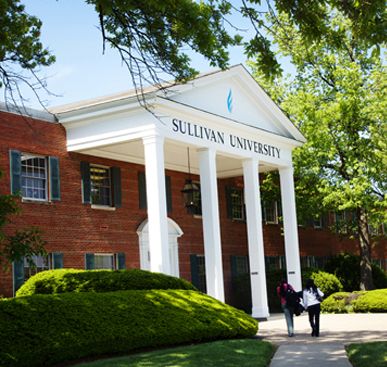 LOUISVILLE, Ky. — Sullivan University has been ranked by Online Schools Report as offering one of the best online hospitality management degrees in the nation.
The top-20 ranking is based on data, prioritizing the school's ability to deliver an online education comparable to an on-campus degree, Online Schools Report said in announcing the rankings. The organization said it used six data points to determine the best programs in a given field.
"Three data points focus on the quality of the school, and three focus on the quality of the individual program under consideration," OSR said. "The introduction of program-specific data helps OSR dive deeper into each program and quantify how that program has helped its graduates."
Dr. Tom Smith, director of Hospitality Management in Sullivan's College of Hospitality Studies, said the ranking "is a valuable endorsement of Sullivan's career-focused educational model and early adoption of the online modality."
"This ranking serves to acknowledge our dedication to making the online experience welcoming and engaging, while providing an effective delivery of a quality education focused on preparing students for their career in the hospitality industry," he said.
Sullivan University President and CEO Dr. Jay Marr said the school recognized the emerging value of and embraced online learning in its infancy.
"Many of the university's academic programs are available all online or in an online, on-campus hybrid structure," Marr said. "Students from around the world engage in learning with other domestic and international students in Sullivan's learning management system, and this is particularly helpful to hospitality students who already work in or are interested in a profession in one of the many areas of the hospitality industry."
The Hospitality Management program was one of the first programs at Sullivan to be offered exclusively in an online format, Smith said.
"We recognized that, in addition to traditional students, and those working in the industry, a number of veterans and other non-traditional students were looking to enter the hospitality industry as career changers or after completing their military service," he said. "The online format allowed these non-traditional students the flexibility to take classes, from wherever they were located, and without the restrictions of scheduled class times."
Smith,  who spent more than 30 years in the hotel, casino, resort, stadium and convention center industries before entering academia, described Sullivan's hospitality management program as "unabashedly career-focused."
"The faculty is comprised of practitioner scholars who have decades of hospitality industry experience," Smith said. "We use this industry experience to deliver the theoretical aspects of hospitality education in a practically focused manner. The curriculum makes grateful use of Sullivan's expertise in all aspects of business education to supplement the offerings of the hospitality focused curriculum."
Another unique feature of the program is that it tends to be less hotel-focused than many other hospitality programs.
"While hotels and resorts do get a comprehensive representation, we also expand into the other areas of hospitality, including restaurants and attractions," Smith said. "Additionally, we tend to pursue a more entrepreneurially focused approach to our education. Many of our faculty have been business owners prior to entering academics and come from a variety of professional backgrounds."
And since Sullivan is nationally-recognized for its Culinary Arts and Baking and Pastry Arts Associate of Science programs, the additional emphasis food service is a natural progression for the program.
"We strive to develop well-rounded individuals, who are prepared to enter the hospitality world, in whatever arena they choose to pursue," Smith said. "We endeavor to provide them with a comprehensive business education, preparing them to enter the industry in a supervisory capacity, and giving them the tools to move into management or pursue their own entrepreneurial aspirations."