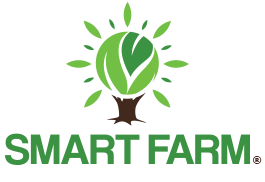 NICHOLASVILLE, Ky. – Local startup Smart Farm Systems and John Deere Greenway Equipment have signed an agreement to provide an advanced precision irrigation monitoring and control system to flood and furrow irrigation farmers. These systems will be sold at the Greenway Equipment Ag Centers located throughout the state of Arkansas and Southeast Missouri.
"We see that wireless irrigation monitoring and control technology has matured to the point that it can scale to large geographic areas making it a reliable solution to be applied to remotely located irrigation pumps," said Bill Midkiff, president of Greenway Equipment. "We chose to partner with Smart Farm Systems as a solutions provider in this realm because they have a seasoned team of veterans who know what it takes to deliver a reliable remote irrigation product and support the needs of our customers."
Smart Farm Systems provides farmers with a precision irrigation monitoring and control system that revolutionizes their ability to conserve water and energy, improve crop yields, and reduce equipment maintenance and labor costs. The system is a critical component in sustainable farming practices by helping farmers apply just the right amount of water at just the right time on a field-by-field basis.
"We are honored that Greenway Equipment has chosen us as their premier supplier of precision irrigation monitoring and control equipment," said Bob Farinelli, Smart Farm president and chief technology officer. "They know that throughout our product's development, we have worked alongside growers and invited their feedback. Thanks to customer driven innovation we now have the easiest to use, and most intuitive user interface in the marketplace to offer them."
"Greenway Equipment and Smart Farm Systems are 100% aligned with the common goal to deliver solutions that fundamentally change the way growers manage their in-field operations. Agricultural sustainability has many facets, but none more important than reducing input costs, conserving precious natural resources and improving crop yields," Farinelli added.