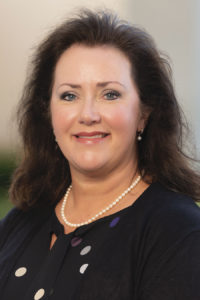 JEFFERSONVILLE, In. — Clark Memorial Health has announced that Tammy Schrodt, MD is joining Clark Pediatrics.
Dr. Schrodt grew up in Pikeville, Ky; and had a strong desire to be a physician since she was young. She has provided pediatric care for the past 19 years, and most recently has worked at Norton Children's Medical Associates.
Dr. Schrodt earned her medical degree from the University of Louisville School of Medicine and completed her residency in pediatrics at Southern Illinois University School of Medicine. She is certified by the American Board of Pediatrics.
"I look forward to joining Clark Pediatrics and providing high quality pediatric care for children in the region," said Dr. Schrodt.
"Dr. Schrodt's considerable experience and strong passion for providing quality patient care will make her an exceptional addition to the Clark Pediatric team of providers," said Tiffany Sierota, Clark Medical Group COO.
Dr. Schrodt will provide a range of services for pediatric patients including preventive and sick care, immunizations, diagnosis and treatment for patients with ADHD and attention to the growth, social and emotional well-being for the development of a healthy child from birth to college.
She is accepting new patients for November appointments. To schedule an appointment, call 812.288.9141.