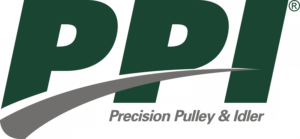 FRANKFORT, Ky. — Gov. Matt Bevin today congratulated Precision Pulley & Idler (PPI), a supplier of idlers, pulleys, bearings and other products for the major bulk and material handling components industries, as company and community leaders cut the ribbon on its $10.75 million production facility in Maysville expected to create over 100 full-time jobs over the next decade.
"We are excited to welcome PPI to Kentucky and wish them many years of success here in the commonwealth," Gov. Bevin said. "This is yet another strong example of a growing company realizing the distinct advantages of doing business in our great state. We are grateful for PPI's creation of 100-plus new jobs, and we congratulate Mason County on this outstanding addition to their community."
PPI today cut the ribbon following its move into an existing 105,000-square-foot facility on Progress Drive in Maysville. The building provides space for both manufacturing and distribution operations. PPI's decision to locate in Mason County places the company in the same region as several of its key customers. The building offers capacity to meet the growing demand for PPI's package and baggage handling product lines. It also provides additional space in the event of a natural disaster or other factors that could hinder production, ensuring the company can serve its customers without interruption.
"We are very excited to open our new PPI facility in Maysville, Kentucky. We look forward to a bright future and anticipate many years of growth in the community," said Roger Brown, president and CEO of PPI. "We very much appreciate the efforts of the commonwealth of Kentucky, Mason County and the city of Maysville and all of their assistance in making this day possible. We believe that today is the start of a very long-term relationship with Maysville and everyone supporting jobs and economic growth in the region."
PPI, founded in 1977 and headquartered in Pella, Iowa, provides idlers, pulleys, take-up frames and bearings for cement, grain, forestry, power, package and unit handling, coal, hard rock, aggregate and contract manufacturing businesses. PPI is a division of Precision, Inc., which has nearly 1,200 employee owners and 16 locations worldwide, including manufacturing, warehousing, service centers and a training center in the US, Canada and Chile. Established on a commitment to the communities in which their employees live and work, PPI is 100 percent employee owned.
Rep. John Sims Jr., of Flemingsburg, said the attraction of companies like PPI has been a statewide effort.
"Today is a great day for PPI as well as its customers and those who will benefit from these jobs in the years ahead," Rep. Sims said. "I've been proud to work with our state and local economic development leaders to help make announcements like this possible, and it means a lot that PPI is able to bring new life to an existing facility."
Maysville Mayor Charles Cotteril said companies have begun to take note of the advantages offered by the community.
"The city of Maysville has been so pleased with the addition of Precision Pulley & Idler to the Maysville area," Mayor Cotteril said. "PPI represents the kind of highly skilled, self-sustaining positions we are striving to recruit here in Maysville, Kentucky. Since day one, PPI executives have been a pleasure to work with and the city of Maysville greatly appreciates their investment in our community. Their jobs and economic impact will live on long after many of us leave here today and I am looking forward to seeing the tremendous overall total impact they will make for our community. PPI and their opening today highlights that business and industry everywhere are beginning to take notice of the fantastic resources and opportunities we have here in Maysville."
Mason County Judge-Executive Joe Pfeffer said the arrival of PPI has opened a gateway to economic opportunities.
"We have been so pleased with the addition of PPI to the growing list of world-class manufacturing facilities in Maysville and Mason County," said Judge-Executive Pfeffer. "We could not ask for a better corporate citizen and partner for our area. Upon reflection, one can see that the PPI announcement was the first of many we have had over the last two years, a fact that only underscores how well our area is doing. We hope that since their announcement, PPI executives have seen our willingness to continue to work with their team and it only affirms their decision to locate in Maysville and Mason County."
Owen McNeill, executive director of the Maysville-Mason County Industrial Development Authority (MMCIDA), said the community rose above the field in a competitive race to land the project.
"Today's PPI ribbon cutting ceremony marks another milestone in the company's tremendous expansion as an industry leader in major bulk and material handling component markets. The addition of PPI to Maysville and Mason County underscores our community's commitment to attracting world-class business and industry by showcasing our highly skilled workforce, logistical advantage and our unequaled quality of life," McNeill said. "Executives with PPI had several states and communities vying for their plant and we greatly appreciate the confidence they have placed in the Maysville community. We congratulate the executives and employees of Precision Pulley & Idler and we are looking forward to their Maysville team continuing to lead the way for their organization. The MMCIDA welcomes PPI to our area and we greatly appreciate their investment and confidence in our citizens and community."
To encourage the investment and job growth in the community, the Kentucky Economic Development Finance Authority (KEDFA) in December 2018 preliminarily approved a 12-year incentive agreement with the company under the Kentucky Business Investment program. The performance-based agreement can provide up to $2.1 million in tax incentives based on the company's investment of $10.75 million and annual targets of:
Creation and maintenance of 134 Kentucky-resident, full-time jobs across 12 years
Paying an average hourly wage of $23.50 including benefits across those jobs
By meeting its annual targets over the agreement term, the company can be eligible to keep a portion of the new tax revenue it generates. The company may claim eligible incentives against its income tax liability and/or wage assessments.
In addition, PPI can receive resources from the Kentucky Skills Network. Through the Kentucky Skills Network, companies can receive no-cost recruitment and job placement services, reduced-cost customized training and job training incentives.
For more information on Precision Pulley and Idler, visit www.PPI-Global.com.