MIDWAY, Ky. — As Midway University continues its growth and campus transformation, four new seasoned professionals are joining the board – Dr. Ardis Hoven (University of Kentucky College of Medicine), Billy Van Pelt (American Farmland Trust), Ieasha Allen (Lexmark), and Dr. J.J. Housley (UK Healthcare).
"We are thrilled to have these new members join our board," said Midway board chair Donna Moore Campbell. "Their professional backgrounds and personal connections with Midway University will serve our institution well. We value their input as we continue to position Midway University for the future."
The four new Midway trustees were sworn in at the Nov. 7, 2019 board meeting held on campus.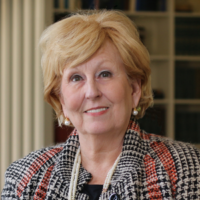 Dr. Ardis Hoven is a graduate of the UK College of Arts and Sciences and the College of Medicine. She completed her residency in internal medicine and a Fellowship in infectious diseases at the University of North Carolina in Chapel Hill before returning to Lexington, Ky. to begin practice at the Lexington Clinic in infectious diseases.
Hoven was the first woman to be president of the Kentucky Medical Association. In 2013, she became president of the American Medical Association. She served in this capacity until becoming chair of the World Medical Association and completed this work in April 2019.
Currently, Hoven is professor of medicine in the UK College of Medicine, is a consultant to the Kentucky Department for Public Health and most recently became the medical director of the Harm Reduction Initiative, a collaborative initiative between the Department for Public Health and UK.
Hoven is following in her father the Rev. Ard Hoven's footsteps, as he served as a trustee from 1955-83 when he became Trustee Emeritus.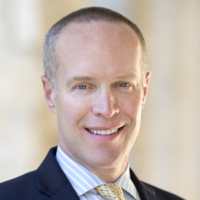 Billy Van Pelt is the director of external relations for the southeast at American Farmland Trust. Founded in 1980 by Peggy Rockefeller, wife of David Rockefeller, AFT is the only national organization that is focused on farmland protection, keeping farmers on the land and sound farming practices. AFT has helped to protect over 6.5 million acres and millions more through sound farming practices.
Van Pelt grew up on his grandparents' farm in Woodford County on U.S. 60 between Versailles and Frankfort. He is a graduate of Lexington Catholic High School and Transylvania University. After graduating from Transylvania, he worked for several years in banking and at The Jockey Club Information Systems in Lexington.
Van Pelt also graduated from the UK College of Agriculture, where he earned a bachelor of science in landscape architecture.
In 2009, he completed his master of business administration at Midway while working full-time. His mother also graduated Phi Beta Kappa from Midway's nursing program in 1974.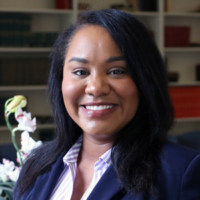 Ieasha Allen is certified in digital marketing and localization, providing 12 professional years of digital marketing experience at Lexmark, in which seven of those years she defined and executed marketing initiatives that would be effective in influencing Lexmark's customer engagement with its digital marketing properties.
Allen earned her B.S. of merchandising, apparel & textiles from the UK in 2008 and her master of business administration (MBA) from Midway in 2013.
Allen and her husband, Dougie Allen, are the owners and operating partners of Créaux in downtown Lexington.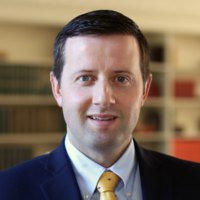 Dr. J.J. Housley completed his doctor of pharmacy and master of business administration from UK in 2011 and completed his bachelor's degree in healthcare administration from Midway.
Upon graduation, he started an administrative fellowship at UK HealthCare, the academic medical center for UK. After completing his 2-year fellowship in 2013, he joined UK HealthCare in a leadership position and is currently the assistant operations executive. He continues to practice as a pharmacist, but he's chosen to use his clinical and business education for a career in healthcare administration. He also played football for UK from 2004-08 as a placekicker.
Housley and wife Megan have a 3-year-old daughter, Alexander, and a 15-month-old daughter, Margaret.
Housley's father Charles has been on faculty at Midway in the Health Care Administration program for many years.