PHILANTHROPY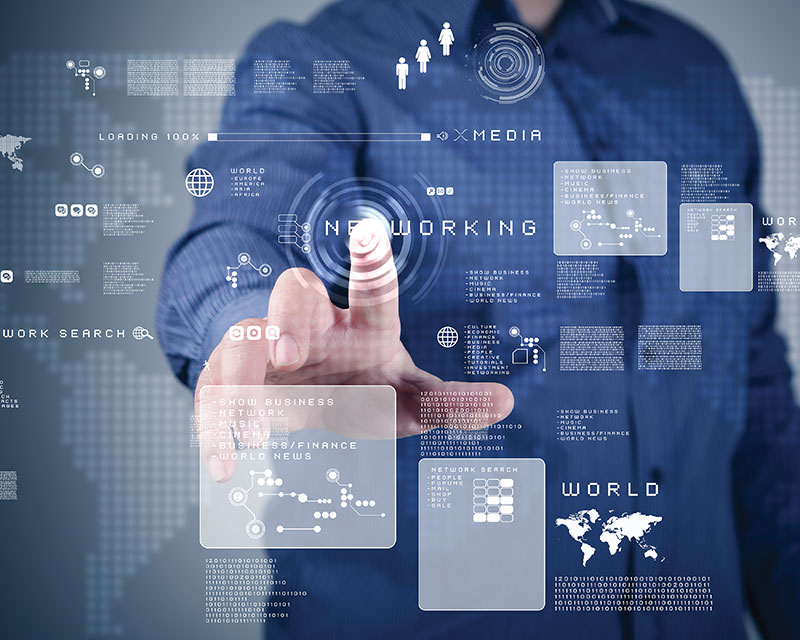 Look around and it's easy to see many worthy causes asking for financial support, from environmental, political, religious or nonprofit groups to crowdfunding campaigns for those whose lives have been upended suddenly.
Colleges and universities have long been among those asking friends and alumni to donate to help their campuses grow and stay up to date for new generations of students. Today, though, development and engagement officials whose job it is to keep those dollars flowing in say it's not just school spirit that keeps donors engaged and giving generously.
Of necessity, they're finding and creating new, personalized strategies, leveraging technology and using increasingly creative (yet institutionally genuine) means to stand out when making compelling pitches to prior and would-be benefactors.
Tech tools provide data, communication
"Instead of maybe changing our tools, we're just adding to our toolbox … with new technologies," Murray State University Executive Director of Development Tina Bernot said of her department's fundraising tactics.
Bernot, who is responsible for leading all fundraising work at the university, has been with MSU for 11 years and in her current role for four. Development staff members, she said, have worked hard to implement new strategies and best practices, including prospect research technology, which helps fundraisers identify potential donors, their motivations and giving potential through means like social media.
A software program called GiveSmart is used during some special events, providing MSU with an online format for hosting silent and live auctions to bring in new and additional dollars.
To thank major donors, Bernot said, MSU uses software called ThankView to make and share videos illustrating the impact of donors' gifts, such as interviewing a scholarship student about how donated money impacted their educational opportunities. Her department can track open rates for the videos and whether they motivated recipients to click links to give again.
---
IT'S FREE | Sign up for The Lane Report email business newsletter. Receive breaking Kentucky business news and updates daily. Click here to sign up
---
Both traditional and newer modes of communication were used for MSU's annual Week of Giving campaign in late November and early December.
During the week, donors are encouraged by their degree majors to challenge colleagues or classmates to contribute. An all-out media blitz featuring social media, website, email and direct mail prefaced the event, Bernot said, with the goal of raising $100,000 for needs-based scholarships.
"It'll be this huge compilation of solicitation platforms," she said.
Other universities are also using technology to enhance special event promotions and donor relations capabilities, including Eastern Kentucky University.
EKU Vice President of University Development and Alumni Engagement Betina Gardner said her department uses a communications management tool called iModules that launched in 2016 to develop great websites, compile better information and conduct social media initiatives in tandem with the university's marketing department.
Many sizes … fit all
EKU's development department website offers an informative Guide to Giving so donors can match their means with the correct contribution conduit, such as annual gifts or matching gifts of donations of real estate, stocks or property.
More traditional means of communicating with alumni and donors still remain, like EKU Magazine, which is produced in print and online formats, she said, as well as an e-newsletter.
Though Campbellsville University uses web, social media and video appeals, face-to-face interaction with major donors still has an important role by being more direct and personal, Vice President of Development Benji Kelly said.
"(That's) where you can really sit down with the donor, and maybe the president comes along and shares the vision," Kelly said.
In Lexington, Transylvania University uses a software database system to keep track of donor information, Vice President of Advancement Steve Angelucci said. It's a wealth screening program that helps assess someone's capacity and propensity to give and find out where Transy's donors and best prospective donors live by area code. Two receptions will be held soon based purely on this software's information, Angelucci said.
At the University of the Cumberlands, in Williamsburg, Director of Development Bill Stohlmann said there's been a big investment in fundraising development software, and a new interactive, planned-giving website has been unveiled. The first-ever Give Day was held in April, with a goal of bringing in 400 donors. An online U.S. map showed the reach of the campaign and its progress.
Social media and online payment information is available to appeal to younger donors, he said, although many major donors are older and prefer traditional means of communication.
"You can't completely transition to electronic is my point, so the traditional ways of giving are still in place – direct appeals, face-to-face, phone calls," Stohlmann said.
Transparency, creative engagement required
Emblazoned with the slogan "See What Kentucky Can Inspire," the University of Kentucky's online philanthropy site features various areas of impact potential donors can click on and donate to based upon personal interests such as student success, research, and arts and humanities.
The site prominently features testimonials on how past donations are being used.
"This campaign is about stories," UK Associate Vice President for Campaigns and Major Gifts Brent Pieper said. "We talk a lot from day one: It's about people telling their stories."
In late August, UK celebrated its highest one-year gifts and commitments giving total of $212.1 million from 45,145 donors, a second straight record year topping $200 million.
It's part of an effort dubbed "Kentucky Can: The 21st Century Campaign," which launched in 2018 and will continue a few more years with a goal to raise $2.1 billion. Those funds, Pieper said, will ultimately increase opportunities for research, health care, athletics, student success and strengthening the alumni network.
While testimonials put real peoples' faces on the impact of giving, donors often want to designate funds to an area they're personally passionate about, Pieper said. One recently completed example is modernizing the UK Law Building, a two-year, $56 million project toward which alumni gave generously.
In recognition of one alum's $20 million gift, the gutted and rebuilt structure was designated as the J. David Rosenberg College of Law at its Nov. 19 ribbon cutting.
"We see very few (gifts that are) completely discretionary, undesignated giving," he said.
Since 2007 a formal Women in Philanthropy program at UK has awarded nearly $1.8 million in grants to students, research projects and programs that members collectively decide upon after each donating $1,000 a year into a special fund, according to Pieper and the program's website.
At EKU, Gardner said transparency is also a factor in fundraising, as donors want to be assured the university is being a good steward of their donations. In the past few years, more information is being made accessible to donors, such as reports on endowed accounts.
"We're trying to provide more information about gift performance, the gift impact, and we're doing that in different ways with our donors," she said.
At the University of Louisville, rather than sending someone who created an endowment a standard financial statement, "impact reports" convey expected numerical info as well as detailed outcomes, Vice President of University Advancement Brad Shafer said.
Instead of telling a donor their funds went toward a professorship or a scholarship, it provides information about what a professor was able to do with the funding – attend a conference, finish research or write a book, for example. Donors are given scholarship student bios and testimonials, and sometimes lunches between donors and these students are arranged, Shafer said.
An online donor portal debuted in recent months where users can log in to view general funds, gifts, and their uses and returns if they're invested/endowed, Shafer said.
"So, relative to the transparency and the impact they have, we're providing much more detail," he said.
At Centre College in Danville, Vice President for Development and Alumni Engagement Shawn Lyons said traditional mailers and phone drives don't provide the same level of support as they once did, but they remain crucial.
"They are still our most productive ways of receiving gifts," he said.
Even those traditional donors are encouraged to donate online since it reduces collection costs.
Centre donor lists are segmented by giving history and interest, Lyons said. He's seen a shift in why and how people give, from more of what he calls "loyalty giving" to "impact giving."
In the 1980s, more than 70% of Centre alumni could be counted on to donate, he said, and now that figure hovers around 40% – still better than the 10% or so national average.
In the past, if people had a good experience and they felt the college was headed in the right direction, they gave, Lyons said. Now there's more competition for giving and more ways to give, including Venmo, PayPal and text-to-give, all of which Centre offers.
These days, many donors want to support a particular academic or athletic program and be shown how gifts of any size will make a difference, a mandate Lyons' department works hard to fulfill whether by email, online, social media or face-to-face interaction.
"If you can't do that, there are other organizations out there that are just as deserving that will do that for them," he said.
Face-to-face thank-you's remain important
Western Kentucky University in Bowling Green has a new twist on recognizing donors for their generosity with the Summit of Excellence awards, which debuted in mid-October 2019. This event consolidated different awards programs into one recognizing alumni, friends, faculty, staff and students for major contributions, including the 2019 Philanthropist of the Year, the Belle Lady Hunt award that formerly was bestowed in a standalone event.
"We felt like bringing prominence to that award at a more open event would give more recognition to that individual and more prominence to that award," WKU's Vice President of Development and Alumni Engagement Amanda Trabue said.
Trabue said other ways the university keeps donors engaged is through its extensive slate of annual homecoming activities, phone-a-thons, direct mail solicitations and through the efforts of a strong leadership annual giving team that constantly evaluates practices for improvement and ensures new potential donors are in the pipeline to give. A new Day of Giving fundraising event will debut in spring 2020, she said.
At Murray State University, Bernot said different departments from athletics to alumni relations and the president's office embark on a two-week, donor-sponsored Racers Roadshow, stopping in nine towns and visiting with 1,200 constituents to chat about campus life and cultivate new giving sources.
Fresh off a record year of donations and donors from its 2019 Day of Giving fundraiser in October, University of Louisville has a variety of ways to thank major donors, Shafer said.
Donor appreciation weekends may include principal or major gift donors being treated to a behind-the-scenes VIP tour of something they're interested in, he said, something money can't buy. It might be an event on campus, such as a one-on-one "short course" with a faculty member working in a subject area of interest.
UofL is getting more creative with alumni and donor appreciation banquets and awards ceremonies, Shafer said, finding it better received to transform an on-campus space instead of holding events off campus at a hotel, for example. Meanwhile, this year's alumni awards event was streamed live online and viewed by more than 350 people.
Three-plus years ago Transylvania University launched Together For Transy, a 24-hour fundraising challenge event in which different groups of alumni, faculty, staff and students challenge each other to give. This year the event resulted in more than 600 gifts, Senior Director of Donor Engagement Susan Ware said.
On- and off-campus events enable Transy to convey both its responsible stewardship of funds and gratitude to donors, Ware said.
During homecoming each spring, reunion classes, alumni and friends of the university are recognized for achieving set goals. A one-day event for those who graduated 50 or more years ago brings them back to campus for a visit, and other alumni events are held around the country. A lecture series with high-caliber speakers is ongoing, and departments like athletics have their own recognition programs.
"I feel like you need to thank a donor more than sending them a receipt in the mail, so that they really feel it," Ware said.
Sharing best practices
As many of her peers also reported, Bernot said her department at MSU shares information about successful fundraising with other universities, and they reciprocate freely.
"There's just no better way to learn about what might work for you," she said. "…At end of the day, when people are giving everybody wins, right?"
In his role at Campbellsville University, Kelly said fundraising is truly a meaningful, inspiring profession, one he's proud to be a part of.
"You get to talk to people who love your alma mater or love the school that you're working for," he said. "Whenever you work with someone and you hear their passion and you're able to link that with an opportunity on campus, that's a beautiful thing."
WHO GIVES AND HOW
In 2018, giving to education-based charities was up 6.2% to $58.9 billion (14% of all donations).
84% of millennials give to charity, donating an annual average of $481 across 3.3 organizations.
Emails prompted 31% of online donations made by Gen Xers, and 49 percent of this generation is enrolled in a monthly giving program.
72% of baby boomers give to charity, donating an annual average of $1,212 across 4.5 organizations.
88% of the Greatest Generation gives to charity, donating an average of $1,367 across 6.2 organizations each year.
Source: https://nonprofitssource.com/online-giving-statistics/
---
Shannon Clinton is a correspondent for The Lane Report. She can be reached at [email protected].