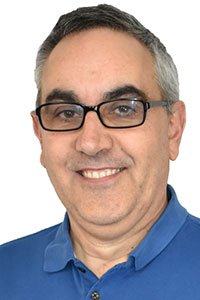 LOUISVILLE, Ky. — Luckett & Farley Development has named Frank Marx vice president of finance.
Marx brings over 30 years of experience as a strategy consultant, mergers and acquisitions specialist, and business development professional to the development arm of Luckett & Farley, the state's largest architecture, interior design and engineering firm.
Marx's interest in high-value commercial real estate development projects with unique design and use attributes is met with the firm's portfolio, focusing on corporate, commercial, higher education, hospitality, industrial and distillery projects around the country and here in Louisville.
"I'm honored to be a part of this outstanding organization," said Marx. "The opportunities to mesh outstanding design talent with seemingly limitless development prospects are most attractive to me. I look forward to helping drive it forward."
Marx graduated from Stanford University with a bachelor of science in mathematical and computational sciences and a master of science in engineering-economic systems. He later received his master of business administration from The University of Chicago Booth School of Business.
Outside of the office, Marx enjoys spending time with his family and traveling.