By Lorie Hailey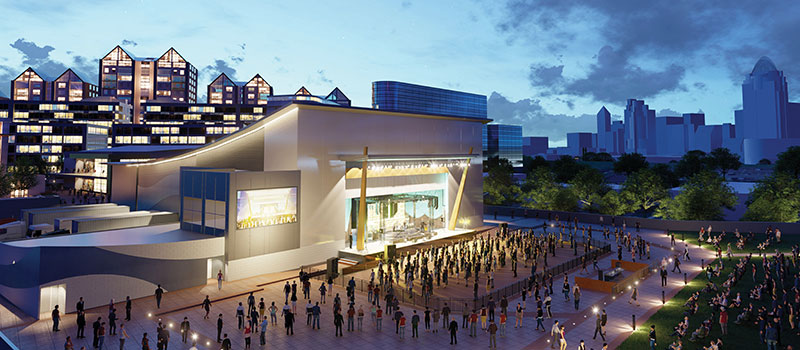 From riverfront developments and speculative buildings to residential complexes and neighborhoods, there's a ton of action in Northern Kentucky's real estate market.

The Northern Kentucky and Greater Cincinnati area is a "hidden jewel," said Tom Banta, managing director of the Corporex Companies and Corporex Realty & Investment in Covington. Cost of living in NKY is 12% below national average and housing prices are 30% below national average, he said.
"The area supports the fastest-growing economy in the Midwest and ranks in the top five in the nation as one of the best areas for economic development," Banta said.
The quality of life in NKY is second to none, he said, citing the region's strategic location, the presence of worldwide business and industry leaders, sought-after international events, a renowned arts and culture scene, multiple sports franchises, world-class universities and a "global influence that impacts every neighborhood and business."
The region's abundant skilled workforce also attracts big-name investors, Banta said.
Corporex is a real estate investment company with strong roots in Northern Kentucky. It has been investing in the community for more than 53 years and is responsible for some iconic developments, including RiverCenter Towers and The Ascent at Roebling's Bridge in Covington.
One of Corporex's most recent projects is Madison Place Apartments, a 13-story, 187-unit high-rise community situated in one of the most sought-after neighborhoods on the riverfront. The units, which offer enchanting views of the Cincinnati skyline, are in the "pre-leasing" phase.
The company also is developing the long-awaited Ovation project, a major mixed-use development on the river in Newport that, once completed, will attract hundreds of thousands of visitors to the region, adding to an already remarkable quality of life that potential investors seek. The project has been in the planning stages for more than 10 years, thanks to a few roadblocks, including a major recession, but construction on the first phase – a concert venue – kicked off in July 2019.
Corporex partnered with AEG Presents/Promo West on the $40 million, 38,000-s.f. concert venue, which will host more than 180 events each year. Its groundbreaking design will accommodate indoor audiences up to 2,700 and will have an outdoor capacity for summer shows of up to 7,000 attendees. With its unique sweeping roof design, the concert venue will sit atop a 550-car structured parking garage.
"This facility is expected to attract over 350,000 to 400,000 fans annually to this intimate music setting," Banta said.
The concert venue will be linked to future phases of the Ovation development via a pedestrian walkway over the recently opened Route 9 extension, Banta said.
"The pedestrian bridge will be linked to the restaurants, night life and other entertainment spots that will make up the main pedestrian streets dubbed Broadway and Main Streets within the mixed-use Ovation development," he said.
Later this year, construction is scheduled to begin on a 1,400-space parking structure podium that will serve as the base for 834 housing units and 91,000 s.f. of street level retail and amenity space. Once completed, Ovation will have 942 residential units, three hotels, 1 million s.f. of office space, 380,000 s.f. of entertainment and retail space and 2,700 structured parking spaces.
---
IT'S FREE | Sign up for The Lane Report email business newsletter. Receive breaking Kentucky business news and updates daily. Click here to sign up
---
"The site is one of the most phenomenal opportunity development areas in the entire Midwest," Banta said. "At the confluence of two rivers, the property has breathtaking panoramic views of the Cincinnati skyline, architecturally renowned bridges, the cascading hills of Kentucky and all the amenities the riverfront offers. It is a short walk or water taxi ride to the Central Business District, Great American Ballpark, Bengals Stadium and US Bank Arena."
Ovation isn't the only NKY mixed-use development in the works.
Construction is set to begin in the spring of 2020 on the first phase of a project by World Peace Bell Hospitality that includes a hotel, office building, retail space and parking garage on the World Peace Bell site in Newport's central business district. The hotel and parking garage are being built first.
"This project will be the missing link connecting Newport on the Levee to Monmouth Street and the central business district," said Newport City Manager Tom Fromme. "It's another piece of the puzzle for downtown development and part of the rapid and remarkable transformation for our heavily-trafficked downtown corridor."
Plans for the Peace Bell site – which is bordered by Monmouth, York, Fourth and Fifth streets – call for a 144-room hotel, a 49,000-s.f. mixed-use building that will include retail and office space and a 350-space, above-ground parking garage. The hotel will face Fourth Street; the retail and office building will front Monmouth Street.
The World Peace Bell will remain on the site, but the Southbank Partners building will be demolished and the organization will likely move into the new development.
In Covington, city leaders are working to transform the 23-acre former IRS site into a mixed-use development that includes a levee park, a community plaza for festivals, and a mixture of buildings containing offices, retail shops and places to live.
The city hired Cooper Carry, the Atlanta-based global architecture and design firm, to create a conceptual master plan for the site while simultaneously helping the city gain control from the federal government. The firm helped the city gather community input on the project.
The conceptual plan has not yet been adopted but is being used as a guide as the city moves forward.
The IRS site became available when it closed its doors in September 2019 after 52 years of operation.
"It's a huge opportunity for Covington," said Tom West, the city's economic development director. "We've tried to focus on creating a livable community, because if we're going to attract jobs, we need to have neighborhoods that people want to live in. So we've had kind of what I call a corner-store focus. I always ask, 'Why should someone have to get in their car and drive three miles to get a loaf of bread?'"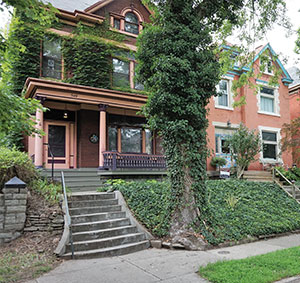 Home sales dollar volume up in 2019
Residential real estate had a big year, too.
A record number of homes were sold in 2018 – 6,816 homes. While it's likely 2019 won't surpass that number, the dollar volume – $1.37 billion – was up 3.59% as of November 2019, according to the Northern Kentucky Association of Realtors (NKAR). The average home price was $206,533, an increase of 6.38% over 2018. In May 2019, the average listing price of Northern Kentucky homes for sale rose to $344,131, the highest ever recorded here.
During the past two years, NKAR saw a shift in the local market. Inventory shortages began to happen in certain desired areas and "as sellers had a relatively easy time selling their home, they often found it difficult to find the perfect home to move up to," NKAR said in its December 2019 press release. "We saw many homes in the price point of $100,000 to $250,000 getting multiple offers in the first few days on the market. So much competition for homes to buy saw sale prices explode in comparison to just a few years ago."
In May 2019, the average listing price of Northern Kentucky homes for sale rose to $344,131, the highest ever recorded. June 2017 saw average listing prices at $285,672, the highest to that date in NKY.
"An average price increase of $58,459 is quite hard to sustain, especially for first-time buyers," NKAR said.
A number of factors are driving in the increase in home prices. In new construction, increased labor and materials costs, and fees associated with federal regulations, are driving up costs, said Brian Miller, executive vice president of the Building Industry Association of Kentucky (BIANKY).
"The first-time home buyer is pretty much priced out," Miller said.
There is a lot of activity in home renovation and remodeling. In 2019, residential remodeling permits increased by 44%, and those permit values increased by $11.3 million, according to BIANKY data.
"Remodeling is off the charts," Miller said.
Boone County had the most remodeling projects in 2019, but Campbell County's projects had a higher value. (Boone County also had more new home construction – single family and multi-family dwellings – in 2019 than the other two counties.)
One residential development that is attracting attention is a plan to convert the hilltop property of the former Newport Baptist Convalescent Home into 45 luxury condominiums. The four-story building, located at 120 Main St., faces downtown Cincinnati and offers magnificent, panoramic views of the Cincinnati skyline.
Each condominium unit will have a patio or deck. A model home is already open.
"The views up there are staggering," Fromme said.
In Covington's MainStrasse Village, RiverHaus was completed in 2019. The $50 million, high-end residential and commercial development has 190 apartments, retail space and a parking garage.
RiverHaus is just one of a number of notable residential developments across the tri-county region.
Corporex: Philanthropy vital to community well-being
For 54 years, William "Bill" Butler, chairman of Corporex Companies LLC,  built the company into one of the leading privately held owner/operators of commercial real estate in the country.
Corporex controls more than $1 billion of real estate investments located in 20 major markets in the United States. The company has developed several major projects in Northern Kentucky, including RiverCenter Towers and The Ascent at Roebling's Bridge, the iconic blue and white residential building with a sloped spiral roof that offers a stunning view of the Ohio River and the Cincinnati skyline.
In the summer of 2019, Butler stepped down from the role of CEO and began concentrating on the company's philanthropic efforts, a crucial part of Corporex's company culture.
"This community work is the source of my energy these days. Throughout our corporate career, we held to a standard that we would not wait to give back, but rather we would give along the way, both financially and of ourselves, with personal time devoted to the community," Butler said. "Now, I am more free to give both time and money."
Corporex has donated significant resources to strengthen the community through its corporate giving program and The Butler Foundation, established in 1979 to directly help low-income and disadvantaged people in Northern Kentucky. The Butler Foundation has helped struggling families by providing operating support, program funding and scholarship dollars to more than 70 local charities.
Corporex and The Butler Foundation helped launch and expand Life Learning Center, which prepares at-risk adults for productive employment and life success. Corporex originated and was a principal funder of The Catalytic Development Funding Corp. of Northern Kentucky.
In 2017, Butler also helped launch Horizon Community Funds, a public charity that unites resources to improve the quality of life for all people in Northern Kentucky and to "move the community forward," he said.
Butler sits on the boards of Horizon Community Funds, United Way of Greater Cincinnati, Lindner Center of HOPE, Dan Beard Council of the Boy Scouts of America and The Butler Foundation. He is also a member of the Northern Kentucky Regional Alliance, a community organization that seeks to unite and mobilize community leaders to help the region grow.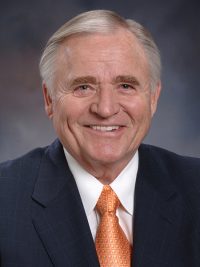 Corporex Family Companies
100 E. RiverCenter Boulevard
Suite 1100
Covington, KY
Corporex is a real estate-focused investment company. Our core mission is to create value through our real estate investments. We have a 54-year legacy of designing, developing, constructing and managing real estate assets of the highest quality. Our track record demonstrates a diverse mix of investment in and development of over 100 build-to-suit office and industrial projects, over 41 full service and select service hotels, business parks, luxury residential and family sports clubs.