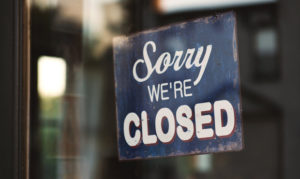 COVID-19 has had an enormous negative impact on the U.S. economy. The stock market is hurting, down about 24% from the beginning of 2020. In addition, in many places throughout the U.S., non-essential businesses are shut down or forced to work from home. These are some of the major reasons why 87% of small business owners are struggling due to the coronavirus according to a nationally representative survey conducted by WalletHub. The survey took a look at how the pandemic has affected business owners' livelihoods and opinions on various topics.
Help for business owners is on the horizon. President Trump last week signed a $2 trillion bipartisan stimulus bill to help both businesses and individuals recover from the damage caused by the COVID-19 pandemic. This package will include $500 billion in loans for struggling businesses.
Business owners are struggling as they wait to receive loans. Below are additional highlights from WalletHub's survey, along with a complete description of the organization's methodology.

Key Stats
Owners worry about failure: 35% of small business owners say their business can only survive for less than three months in current conditions.
Health comes before money: 79% of small business owners think that minimizing COVID-19 deaths is more important than re-opening the economy.
Business owners don't want more restrictions: 60% of small business owners think restrictions placed in response to COVID-19 should stay the same or be relaxed.
Many business owners feel neglected: 68% of small business owners think that the government is not doing enough to help small business right now.
Survey Methodology
This report reflects the results of a nationally representative online survey of over 200 small business owners. After all responses were collected, WalletHub normalized the data by age, gender and income so the sample would reflect U.S. demographics.