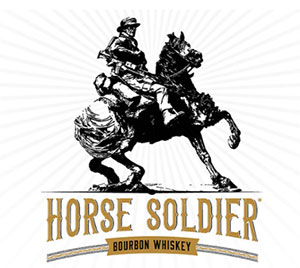 SOMERSET, Ky. — Horse Solider Bourbon recently passed another significant mile-marker: the selection and formation of an award-winning team to design and develop a world-class distillery experience in Somerset and Pulaski County.
The ultra-premium bourbon brand—which was founded by retired members of the U.S. Special Forces, who were the first to enter Afghanistan, following 9/11—completed a comprehensive selection process, en route to forming an integrated team of industry leaders with a global footprint and portfolio ranging from the United Kingdom to Kentucky. Entering Q3, Horse Soldier Bourbon now has its sights firmly set on the next target: Phase 1.
Another Step Closer
In December 2019, Horse Soldier Bourbon formally announced plans to purchase land and build a world-class distillery experience in Somerset and Pulaski County. The retired Green Berets—who were training along the Cumberland River, when the towers fell on 9/11—viewed their 2020 expansion as a return to familiar surroundings and a place they once called home.
"We are committed to doing everything at the highest level," said co-founder John Koko. "We adhere to tradition, but we understand the importance of innovation. This requires working with the right people, in the right place, at the right time. We don't believe in settling."
Horse Soldier's commitment to excellence is reflected in the award-winning group chosen to spearhead its expansion. This unique team brings the collective experience required to create a world-class distillery and guest experience for Horse Soldier Bourbon and Somerset.
Teams will include:
Kentucky firms:
Architecture
EOP Architects
www.eopa.com
Engineering
VITOK
www.vitok.com
Landscape Architecture & Civil Engineering
Carman
www.carmansite.com
International firms:
Architecture
Rogers Stirk Harbour & Partners
www.rsh-p.com
(Based in London)
Experience Strategy, Design & Production
BRC Imagination Arts
www.brcweb.com
(Based in California and United Kingdom)
Phase 1: Design Vision & Master Plan
The new site for the local distillery experience will cover more than 200 acres of beautiful rolling Kentucky countryside and provides a fresh green canvas from which to build.
Phase 1 of this project is expected to take several months to complete. The key deliverables of this phase will be to produce a concept, vision, set of detailed drawings, and a master plan for Horse Soldier's world-class distillery experience. Based on these deliverables, business and financial plans will be established to support the project. This will then lead to Phase 2 which will kick-off the Design and Build stage of the project.
"We understand both the importance of building a good team and the value of finding a place to call home" said Koko. "From the mountains of Afghanistan to the rolling hills of Kentucky, there's one thing we've seen time and time again — you're only as good as the company you keep."