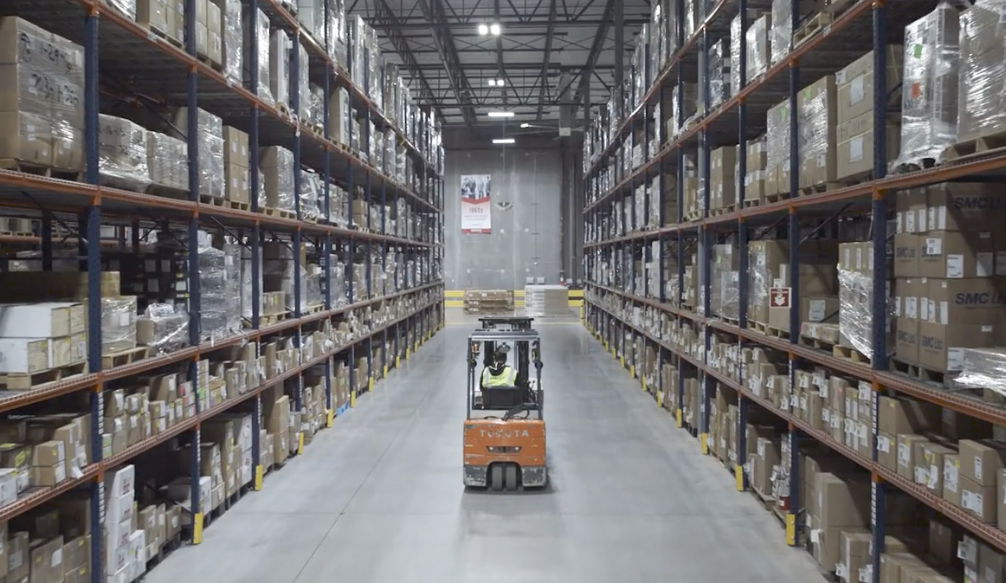 JEFFERSONVILLE, Ind. — Kenco Logistic Services, LLC, a Tennessee-based logistics company, has announced plans to open a new fulfillment and distribution center in the River Ridge Commerce Center. The 250,000-s.f. leased facility will operate at 201 River Ridge Parkway in Jeffersonville, Ind.

Kenco Logistics is the largest female-owned, third-party, logistics company in the United States. The company provides integrated logistics solutions, including distribution and fulfillment, comprehensive transportation management and material handling services, as well as real estate management and information technology.
Over the past 70 years, the company has grown to include more than 50 warehouse locations throughout the United State and has been honored with a number of awards, including Inbound Logistics' Top Ten 3PL Inbound Logistics Excellence Awards (2012-19) and Top Green Supply Chain Partner Inbound Logistics (2011-19).
"With this new facility, our customers will be able to access more of their growing customer base with increased ease," said Dan Coll, vice president of e-commerce fulfilment at Kenco. "We are excited to present these advantages to businesses as they look to adjust to the ever-changing e-commerce environment."
The new facility will help serve the increasing demand for transportation of e-commerce products. According to Forbes magazine, U.S. retailers' online year-over-year revenue growth is up 68 percent as of mid-April, and there's been a 129 percent year-over-year growth in U.S. and Canadian e-commerce orders as of April 21, 2020, with 146-percent growth in all online retail orders.
"Jeffersonville is ideally situated for a company like Kenco Logistics to continue to grow and succeed," said Jeffersonville Mayor Mike Moore. "Not only do we have a great community with hard-working citizens, but we are also located in a perfect spot, within a day's drive to 75 percent of the country's markets, with three major interstates and two new bridges. The city is pleased with Kenco's decision to locate here and stands ready to assist them any way we can."
"We are pleased that another national leader in logistics has recognized the value of locating at the River Ridge Commerce Center," said Jerry Acy, executive director of the River Ridge Development Authority. "We look forward to welcoming Kenco to the River Ridge family and supporting the company's growth in Southern Indiana. Our central location and world-class amenities have made River Ridge a preferred location for numerous logistics, manufacturing, and supply-chain management companies. These firms see that we have all the components to make them successful: location, access to major interstates, waterways and rail, modern infrastructure and a competitive tax environment."
Wendy Dant Chesser, president and CEO of One Southern Indiana, said, "As we all work together to restart our economy, we're pleased to welcome a well-established and respected company like Kenco Logistics to our community!  By attracting companies that pay wages above the county average, families in Southern Indiana can start to manage their household recovery and financial stabilization, as well.  This is a great win for the River Ridge Commerce Center, the City of Jeffersonville and everyone who assisted in the project, and we look forward to partnering with Kenco Logistics in the future."