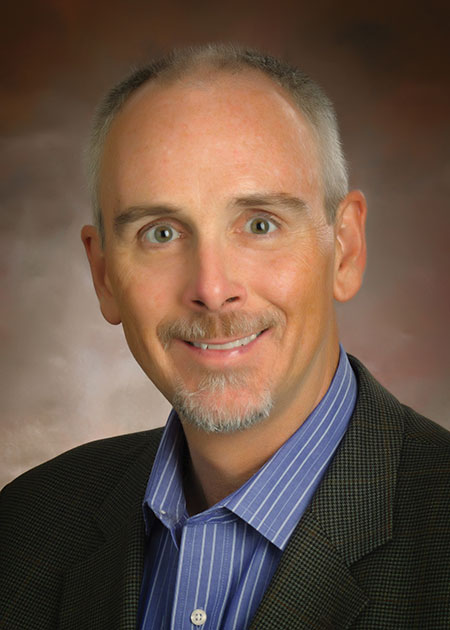 Mark Green: You're a long-time Humana board member and founder of Chrysalis Ventures. Is being a venture capitalist your primary job?
David Jones Jr.: Chrysalis has been my full-time job since I co-founded the firm in 1993. I've never been an employee of Humana, but since I joined the board in '93, I've been a very engaged and active outside director of that company.
MG: How much time does it take to be a venture capitalist? Is there such a thing as a typical week?
DJ: It's hard to answer in the COVID-19 environment. The flow of the work has changed. In ordinary times, the work is broken up between the buckets of searching for new investment opportunities, i.e. marketing and networking; working with existing companies; and continuing to do everything possible to keep up with changes in the world: in technology, in regulation, in competitive strategies. The three pieces shift around depending on what is happening in the portfolio and the world at large.
A fourth bucket is raising funds for each venture capital fund. We have one pool of capital we're investing from at a time, and we have completed the investment cycle of three such funds—one beginning in '93, one in 2000, and one in 2008. For the last little while we've been investing out of a small pool of friends and family capital before we raise our next fund.
It's a very exciting and interesting set of activities to me. It's especially interesting if you like to learn and to be in a position where your beliefs about what the future will bring are tested in the results of your companies and your investments.
MG: Chrysalis manages over $400 million and has invested in more than 70 companies during its 27-year history. The active portfolio is 10 to 12 companies. What are Chrysalis' current investment interests and focus, and why?
DJ: The two industry sectors we've focused on for the last decade are health care and educational technology and services. Within health care, the most exciting and important thing now is trying to figure out how to use communications technology and big data and all the magic of digital communication and analytics to coordinate care for people who are very sick, including people near the end of their lives and people who have multiple chronic conditions— but to do that in a way that does not drag people to the hospital emergency room every time something new happens. In my experience, anybody who has lost a parent or loved one to a long, complex illness has been immensely frustrated with the lack of coordination and the difficulty in managing—as a layperson, as a family member—the complexity of the health care system. It's enormously expensive, it degrades quality of life, and it's an area where there's enormous room for improvement through better communication technology. That's an exciting area. One of the new investments we're hoping to conclude shortly will be a company in that space.
Building on our education investment experience, there's a lot of talk about robots replacing people and automation being a huge threat to job creation. We think a shortage of human beings to do needed work is a much bigger looming problem than automation—and there will be a lot of automation. We've been interested in how to use training and just-in-time education, different ways of credentialing people and teaching them to do new things. Digitally enabled distance training and learning is an area of great interest.
The pandemic has accelerated the pacing in both of those sectors. When older people and people with chronic illnesses suddenly could not go to the hospital because of the risk of contracting the virus, and when universities and schools were closed, there's been incredible pressure on incumbent organizations in health care and education and training to speed up their deployment of new tools. It's hard to say anything good about the times we're in right now, but there is a whole lot of learning going on in a whole lot of different things that probably will lead to new opportunities as we navigate this time.
MG: Kentucky's entrepreneurship and startup community regularly laments that there is not enough money in play to fund startups, to cultivate and grow this into a thriving and supportive ecosystem. Do you have advice to Kentucky officials who want to improve the funding ecosystem for start-ups?
DJ: The most practical thing the state could do would be to change its capital gains tax so that our successful entrepreneurs and great executives stop moving to Tennessee or Florida before they sell their stock. We lose a ton of talent this way, and we lose a ton of dollars that could go to either angel investing or philanthropy. How many Kentucky entrepreneurs' donations go to Florida where they sell their stock and don't pay capital gains tax on it? Same in Tennessee, same in Texas. That's the most practical thing.
I encourage officials to support and promote innovation at every stage in the business development cycle, not only at the startup phase. Chrysalis's big local successes—companies like Appriss, Genscape, the broadband infrastructure that grew out of High Speed Access Corp. and was acquired into the cable companies—have gone on to build enormous value and employ lots of Kentuckians long after the so-called "exit" from the startup scene. Appriss is Kentucky's first "unicorn," Louisville's first software service company that has grown to be worth more than a billion dollars. It's crazy that Kentucky doesn't celebrate those kinds of things and that we spend so much time on, "poor me, poor us, we don't have enough capital." There's a boatload of new businesses that have been created and are doing great.
MG: Chrysalis Ventures makes some investments in Kentucky but not many. What prevents Chrysalis from being able to put more investment focus in Kentucky-based companies? 
DJ: You're not the first person to suggest this, but it's flat wrong. Chrysalis is by far the largest venture capital investor in terms of dollars put into Kentucky. That's been true across our history and it's true today. We've invested in about 80 companies; about a third have been based in Kentucky. Of the $400 million or so we've invested directly, 20% of the dollars have gone into Kentucky companies. Of our most recent investments, four of the seven are based in Kentucky.
One of the things missing from this "poor us" dialogue in Louisville is that companies in the sectors we like–health care and education technology most recently–are attractive to a lot of investors besides Chrysalis Ventures, including national and global investors of great renown. There have been some great health care companies grown in Louisville in recent years: Bolder Health, BrightSpring, Confluent Health, Lucina, Rowdmap, Springstone, Waystar. There are plenty of others. We have been fortunate to invest in a few of these companies. Some others we turned down early on before they shifted their strategy to things that led to success. We are glad we turned down what they were doing initially, but wish we had had another opportunity as they hit their pace. Others had a lot of choices, and they chose to work with other investors.
The company that was called Zirmed and is now Waystar, for example, was backed by Sequoia, one of the great venture firms in the country. Welsh, Carson, Anderson & Stowe (of New York and San Francisco) provided the biggest startup financing for any Kentucky company to Springstone. Partners Group co-invested with us in Confluent Health, but in a much, much larger way than us. It's a competitive market for capital providers as well as capital seekers.
On the education side, we have a growing cluster in that space. Learning House (student attraction and retention consultant) and Capture Higher Ed (recruitment and enrollment marketing) are great examples of local companies that have done well. One of our companies, StraighterLine, was co-founded by David Parento, who was working at Chrysalis as an associate when they started the company. It's technically headquartered in Baltimore, but David is in Louisville. StraighterLine has been a fantastic company. We sold it in the second quarter of this year into a very strong market for digital education.
If you look at our history, it's hard not to see that we love to invest close to home. Louisville is a hard city to travel from unless you fit into a cardboard box, but it's a big world and our networks and interests range widely. And people in Kentucky have lots of choices about who they work with also.
MG: How does Chrysalis become aware of potential investment companies? 
DJ: There are three buckets of how we find investments. I mentioned what I describe as lifelong learning, keeping up with how the world is changing. That's the bucket in which I would put conferences about trends in health care or technology or education, but also pitch events and entrepreneur gatherings, venture clubs. All of those things are broader than solely hunting for deals. Pushing one's understanding of the world is one of the great pleasures of this work, hearing entrepreneurs who are looking at things in a different way than anybody else has. There are lots of brilliant ideas that may not be good business ideas but they're still provocative and insightful.
From Thanksgiving of last year through early March, I was on the road basically the whole time on what I thought of as a listening tour, trying to talk to anybody who would talk to me about envisioning a better health-care solution for people near the end of life or in complex chronic conditions; ways to help people have higher-quality life at home without being dragged back and forth to the emergency room all the time. We go to education conferences, go to pitches, everything. That learning, networking, idea exchange is the first bucket.
Second is a more conscious networking of co-investors, of former entrepreneurs and executives we've worked with before, of many interesting people we meet along the road, of students and professors in classes that we've taught—I've taught innovation and entrepreneurship, leadership in times of change, things like that, the past few years at Bellarmine and before that at UofL. Working all these networks and more formally marketing, trackable metrics and that kind of thing, is the second.
And the third is, we do receive business plans from all over. Digital communications have made it easier for people to find us and for us to reach out and find others. We look carefully at plans within areas we consider ourselves knowledgeable. We don't do drug discovery. We don't do engineered medical device innovation. Those are not areas we know anything about. We don't do real estate. So we screen out stuff that's just not in our bailiwick.
We're really interested in the quality of what we work on, not quantity. What we're looking for are great entrepreneurs who have projects we think we can add some value to and that we will be committed to for a long time. We think we add our value as very deliberate, disciplined investors who have strong convictions about the importance of what they're working on and unique perspectives, not just trying to follow the herd.
MG: What is the most common business operation or strategy issue that Chrysalis "mentors" have to coach or correct in the companies that you work with?
DJ: One is when companies are growing fast, and the other is when they're not growing fast enough. When companies start to really take off, the most common issue that we help with—and that I really enjoy working with—is to help the founder appraise their own ability to manage and deliver in the fast-growing environment and to appraise the founding team. Adding talent fast enough is really, really hard when something takes off. It's very uncommon for the perfect group of people to be present when the first dollar bill comes in, and still in the same roles when the ten-millionth dollar comes in. Experience is helpful to that. But even more important than the experience is establishing a relationship of candor and trust with the entrepreneur, with the CEO. Nobody who works for the CEO tells the CEO the truth about everything. Particularly about, "I'm not able to do my own job," or "You're not able to do your job in the way we need." That is something that falls to the board and to the impartial but interested observer, often an investor. Helping build that team when things are working well is really important, because if we don't build it right the whole thing will fall apart; you won't be able to deliver.
When companies don't grow as we expect, the most common issues are trying to figure out sales and sometimes product attributes. But much more common are issues of talent within the sales organization, sales management competence, channel partnerships, pricing strategy, and all that. I would say that the how-to-go-to-market is the most important technical issue we work with and the one we most commonly work with.
MG: What kind of advice do you have for those early in the process of starting a company?
DJ: The entrepreneur should always try to get their customers to pay for as much of the business startup as they possibly can by selling the earliest viable version of their product, particularly if it's software. You can develop software more and more cheaply, more and more quickly these days. Some of our best companies—Genscape and Appriss, for example—they had their first customers before we started talking to them, and it was important for a couple reasons. First, it gives you credibility. But even more important, it gives the entrepreneur options. If your customers will prepay you, you don't have to accept the first term sheet somebody throws at you. The more alternatives you have about how to fund this, the more options you're going to have about the type of financing that you do. An idea that is validated to some degree by early customers is really helpful.
MG: What is Chrysalis's process for giving a valuation to a company that is looking more at future potential than present reality?
DJ: Valuation of startup companies is not pure science, and it depends enormously on the type of business and market conditions. It's really important for the investors to have a realistic idea—and the entrepreneurs too—of what exit environment we'll look at. I haven't looked at the data for a couple of years, but last time I looked, the average venture-backed company that reported its outcome sold for about $75 million.
The type of companies we typically invest in, the successful ones, have sold for somewhere between $75 million and maybe $250 million—outside of market-bubble periods. You have to work back from that. If you think the company will sell at X, and it's going to cost $20 million of capital to get there, and the investors who have put up the money for the venture fund expect a certain multiple of their capital back, the math just sort of compels you to a range of what you can pay.
And then there are times when prices are so high that we've not been able to put very much capital to work. The prices were such that you just couldn't make money even if the companies achieved their goal.
MG: Is there a typical length of time for a venture investment, and what's the range of return that venture investors are looking for?
DJ: The textbook answer would be three to seven years. For the education technology and digital health and technology-enabled health care services, I would say five to 10 years is more common. The range of outcomes is pretty wide. We've had a number of "lose all our money" investments and our highest return might be something like 78 times our money. The return range is really high; so is the time to get there. In ordinary times, it takes a while to build a company that has products and customers and actually makes money. Most of our companies are not building raw technology; we're building businesses that use technology to serve actual customer needs and then get paid.
MG: Is there any metric for a realistic expectation for the percentage of ownership a founder will maintain in their company when it reaches maturity?
DJ: It depends how capital-intensive it is, how efficient. Companies that are as capital-efficient as they project in their first pitch meeting are fairly rare, but if customers are landed and pay as contracted, entrepreneurs can own well into the double digits. It's been rare in my experience to see an entrepreneur maintain majority ownership. They may have total leadership control, but it depends on the type of business. It depends how much capital you bring in before you (deal with non-family and friends). The goal is to use as little outside equity as you can to reach the point where you have a thriving business and access to cheaper capital, including traditional bank debt or traditional lending that's non-dilutive. The goal is to build a sustainable, good, solid enterprise. One characteristic of that is they have a variety of options about how they finance their activities. Once you get some scale and you're making money, then bank financing should be an option.
MG: In your view, is it important for entrepreneurs to have formal business education, such as a "quality" MBA?
DJ: It's important for founders and the founding team members to have the education that fits the needs of their business. It depends what it is. In some kinds of business, academic qualification and really high level of learning and expertise are critical. At EdjAnalytics, one of our current partner companies, the chief operating officer there, Susan Olson, is literally a rocket scientist—an aerospace engineer with a Ph.D. and an incredible thinker and visualizer and designer. In that kind of business, it's really important to have that kind of talent.
Sometimes the informal or non-academic experience of the entrepreneur that really bespeaks grit is as important. The co-founder of Appriss, Yung Nguyen, came to Louisville as a refugee from Vietnam. To get here he had to walk across Cambodia's killing fields (in the late 1970s). He is a brilliant electrical engineer and his brilliance while studying at UofL in getting patents and things like that was really, really, really important to the company. He built amazing products and figured out amazing ways to save money. The electrical engineering was spectacularly important, but his tenacity and his dogged courage were probably more important. He was part of an incredible two-person founding team with Mike Davis. Mike can sell sand in the desert. He's an ebullient, optimistic, just absolutely never-say-die go-getter, but Yung had a toughness and a grit that was a perfect pairing with Mike; that probably was more important than the technical qualifications.
I'm not a big believer that you have to have X or Y credential in general. The world is complicated. Education is vitally important; my father's law degree from Yale surely gave him a lot of credibility once Humana got to the point they were trying to raise non-local money in the '60s. But I think the ambition and the street smarts of the poor boxer from West Louisville probably provided the drive that was even more important than the education for the journey that he traveled.
MG: Chrysalis has a technology and an education focus. How significant, in your view, are Louisville's recent new partnerships with IBM and Microsoft to develop and grow a skills base in artificial intelligence, big data analytics, Internet of Things?
DJ: They're really exciting. Consider me a cheerleader for both of these projects. These are really good things. They may be even more important because of some of the changes driven by the pandemic. The big tech companies are looking around for other sources of partnership and talent. Louisville and Lexington—and Kentucky more broadly—have a lot to offer and it's great that we have leaders who are reaching out and forming these partnerships. I'm excited about them.
MG: You are a long-time board member of Humana and were board chair from 2005 to 2010. What was your key focus as chairman and what is your priority now for Humana?
DJ: When I joined Humana's board in May 1993, the hospitals had just spun out. The insurance company was nearly a startup; it was losing money on an actual basis, if not on a pro forma basis. It had a long way to go, and there was a lot of learning to do. My role was as a representative of the largest non-institutional shareholder, which was my family. That's been a great journey, a wonderful part of my business life. As chair, my priority was to ensure that Humana's transition from the founding generation was successful. My father retired in '05; Mike McCallister became CEO. Mike was a fabulous partner, he did a great job as CEO in those years, and in 2010 Mike succeeded me as chair to begin the next transition to Bruce Broussard, the current CEO.
It's no small feat for a company to grow from a startup to what Humana is today, and the transition and succession were hard but fascinating. My priority now for Humana is, as a director, to support a very ambitious strategy that Broussard as CEO and his great team have put together, the gist of which is to help Humana members enjoy the best health they possibly can have by bringing digital innovation and re-engineering and reconceiving how the health care system could and should work. I'm an active, attentive director and adviser.
MG: Humana is the root stock of the Louisville aging care and wellness business cluster and there's an ambition to brand that cluster as the top such business center in the nation, maybe in the world. Do you consider that a realistic aspiration you can set as a goal or does it have to occur organically? Are there structures in place, like the Louisville Healthcare CEO Council, that are adequate to do this? 
DJ: Louisville is a center for aging care and expertise and well-being and wellness. Innovation is going on in our companies. We are a center of expertise and innovation already. The CEO Council is exciting. The fact that in this sector there are multiple big places to work in Louisville–that's a mark of a cluster. I'm optimistic and enthusiastic about that. There are a lot of smart people in Louisville, Kentucky, who are helping conceive solutions and solve problems.
MG: You sought and won election to the Jefferson County Public School Board, served a term, and lost a bid for re-election. Most people at your level in the business world don't go after that; it can make you a punching bag to some degree. Do you encourage other Kentucky business leaders to pursue public office?
DJ: I encourage leaders at any level in Kentucky to push for improvement in our public education systems, especially in Louisville, where the innovations of 30 years ago, the Kentucky Education Reform Act, pulled money out of Louisville Metro. It did wonderful things for the rest of the state, but it has not brought much positive change to Jefferson County Public Schools. I didn't run for the school board because I wanted to be a politician. I ran because I saw no other possibility of supporting change in this critical public infrastructure. For me, there's nothing that matters more to Louisville, and nothing that matters more to the state's economic future than revitalizing JCPS. That work is far from completed.
MG: It is noted that about 1 in 7 Kentucky students are Jefferson County students. What happens there matters a lot.
DJ: It matters a ton. If only half of the city's youngest generations are getting ready to have creative and productive lives—which is what JCPS data shows—that's a big problem.
MG: Should more people consider the venture capital or business funding field and get active in being an angel investor club member or a private investor? Would it lead to more and better jobs and income and wealth creation if more people participated in that?
DJ: Absolutely. I encourage anybody who's enjoyed success in anything to pay it forward. If you are in a position to help an entrepreneur get started, be an angel investor. Humana's first investors were local real estate agents and an HVAC contractor. They took a risk on what seemed like a good idea and without them the first nursing home could not have been built. But I also encourage everybody to remember that there are a lot of different angels along an entrepreneur's road. The teacher or the parent or the coach who helps them see something special in themselves, or the foreman or the nursing supervisor or somebody they work for along the way who urges them to think about a new role for themselves. There are lots of contributions to any successful entrepreneur's journey; I encourage everybody to pay it forward in their own way, whatever they can contribute.
MG: Kentucky has an angel investor tax credit of 40%, 50% in high unemployment counties. The amount of money available is limited, but does it make a difference?
DJ: It has not made a difference to Chrysalis. The appropriations run out quickly, and you have to have a deal that fits both the timing and the amount. It hasn't been predictable enough to be a dependable source of capital yet.
MG: Are there tax policy changes you suggest to make Kentucky, or Louisville, more attractive to development and investment in and growth of new and emerging business?
DJ: Just the one I mentioned earlier, which is normalize our capital gains rate so that our entrepreneurs and experienced business people do not move to Florida or Tennessee or Texas. For a long time it was a mystery to me why all of our bankers would move to Florida and retire in their early 60s. But run the math on the tax savings, and you realize that avoiding paying Kentucky capital gains tax on a good career with some stock options and ownership, pays for your condo.
It's a lot of money to the individual, but it's not very much money to the state. It's just a talent suck, is what it is.
MG: How is our public education system doing at giving our residents the tools they need to be successful in today's changing world? Is education keeping up with transformational change, the rate of which only seems to get faster and faster?
DJ: If we'd had this conversation last year, I would have been kind of glum and said our public education system is sort of stuck. I could have whined about that quite persuasively. COVID-19 might prove to be unexpectedly an instigator of creativity and innovation. I was really impressed with how JCPS's leadership shifted to digital learning. It did not work very well in the first few months, but they really went at it. They could have just thrown up their hands and said it's impossible. Instead they moved heaven and Earth to ship out 25,000 Chromebooks and get a whole bunch of kids connected whose homes didn't have connectivity. It was a not a success educationally, because there was just so much disruption. But lots of big change is rocky when it starts.
I'm optimistic that the leadership of the district and all the great people who work there are going to be creative and figure out new ways of doing things in order to do what they love, which is help kids learn. I recognize it's a really tough environment that we're in, but I'm optimistic that we can see some positive change.
One of the things I try to remember is, when the Japanese bombed Pearl Harbor on December 7, 1941, about 25% of American males of draftable age were so malnourished that they could not qualify to serve in the Army at the beginning of World War II. The Depression had been raging for a decade, and the country was a mess. Within a year, though, our Army was turning into the best army in the world, and a big part of that was the schools. The way we feed students right now, the school lunch program, started in 1942. It started in a huge crisis (and) is a source of nutrition in Kentucky today to a boatload of kids who otherwise might not have enough to eat. JCPS, before they distributed the computers, they were into the food distribution business, taking food to kids who needed it. The point is, the crisis in 1941 led to some really rapid change that nobody had figured out in the years before that. I'm optimistic that today's crisis might yield that kind of opportunity. ■
---
Mark Green is editorial director of The Lane Report. He can be reached at [email protected].