GREEN BAY — Louisville technology services firm Interapt is teaming up with the University of Wisconsin-Green Bay and global education provider General Assembly to launch a new tech training pathway for people in the Green Bay area.
With unemployment at an all-time high in the wake of the coronavirus pandemic, the software engineering program will provide tuition-free technical training to a class of 25 individuals, giving them an opportunity to develop the technical skills needed to kickstart a new career in data science, software development, digital marketing, UX design, robotic process automation, information technology and other tech related fields.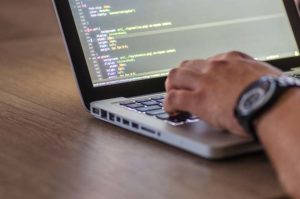 "We've changed countless lives through our program," said Interapt CEO Ankur Gopal. "There are plenty of people out there with the aptitude and grit to learn new skills and change careers, but they don't have options. At Interapt, we're dedicated to opening doors and providing opportunities for deserving individuals, so they have a chance to grow and flourish."
The move marks the latest development in Interapt's growth. In 2019, the Louisville-based tech company expanded to Atlanta , and earlier this year, they hired over 100 new employees , tripling their workforce in size. Now the company is building upon that momentum and expanding to new locations in order to address the skills gap and regional inequality.
Interapt's model grew out of growing demand for technical talent. Like many companies across the nation, Interapt struggled to fill open positions, so instead of recruiting top tier talent from traditional pathways, Interapt piloted scholarship-based training programs to reskill and upskill their local community members to great success.
The training model combines immersive technical training with General Assembly and on-the-job mentoring with Interapt. The program is approved as a registered apprenticeship in several states, and we have applied to Wisconsin's Department of Workforce Development for similar approval. As the higher learning partner, the University of Wisconsin-Green Bay will prepare program participants for career advancement in software and technology related fields while providing credit for courses and additional certificate offerings to further develop their business and workforce readiness skills.
"We're excited to partner with Interapt and General Assembly on this venture," said Michael Alexander, University of Wisconsin-Green Bay Chancellor. "Interapt's program takes a unique approach to workforce development and will provide a transformative opportunity for people in the Green Bay community."
In Interapt's most recent class, dubbed "Louisville Skills," 20 students completed a rigorous 12-week software engineering course offered by General Assembly. Upon graduating, all 20 students secured IT-related roles. For many of the students, the program marked a life-changing turning point, enabling them to break through poverty and better provide for their families.
"In this period of economic uncertainty, it's more important than ever that students and working adults from all over the country have access to the training and career services that are needed to be successful in today's digitally-focused workforce," said Jake Schwartz, CEO and co-founder of General Assembly. "Having already worked with Interapt and seen the incredible results in similar regional hubs like Louisville, we couldn't be more excited to kick-off training with the University of Wisconsin-Green Bay to empower and equip all individuals with the skills they need for the jobs of tomorrow."
The partners are targeting a fall launch date. To ensure the health and safety of program participants, they are also exploring online training capabilities.
Founded in 2011, Interapt is a technology services firm that helps companies address their software and technology needs. With expertise in fields such as custom software development, UX & Design, IT Support, and others, Interapt also helps companies develop a more robust and diverse talent pipeline. Interapt's innovative training and apprenticeship program provides tuition-free training to the unemployed, underemployed, and veterans and their spouses, providing them an opportunity to launch promising new careers in the tech industry.
Learn more at interapt.com.