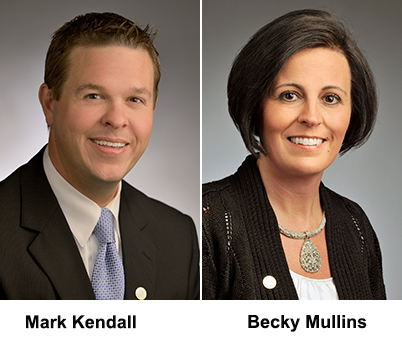 LEXINGTON, Ky. — Mark Kendall and Becky Mullins have received promotions at Central Bank, Chairman, President and CEO Luther Deaton Jr. announced recently.
Kendall was promoted to assistant vice president, financial planning; Mullins to assistant vice president, special assets.
Kendall started his career at Central Bank as a teller in 2004. In his time at the bank, Kendall has worked in retail, card services and most recently in financial planning as financial planning officer. He is a graduate of the University of Kentucky, where he received a bachelor's degree in economics.
Mullins began her career at Central Bank in 1997, but has more than 26 years of banking experience. A native of Virginia, she studied accounting at Mountain Empire Community College. An active member of the community, Mullins lends her time to both The Nest and the Chrysalis House.