SOMERSET, Ky.  — Proceeds from a luncheon Wednesday honoring the founders of Somerset-Pulaski County's first bourbon distillery, Horse Soldier Bourbon, will be dedicated to opening a veterans' park in downtown Somerset.
Somerset-Pulaski Economic Development Authority (SPEDA) President and CEO Chris Girdler, in partnership with Horse Soldier Bourbon, presented a $4,500 check to Somerset Mayor Alan Keck and Pulaski County Judge-Executive Steve Kelley at Wednesday's event, officially launching fundraising efforts for the project.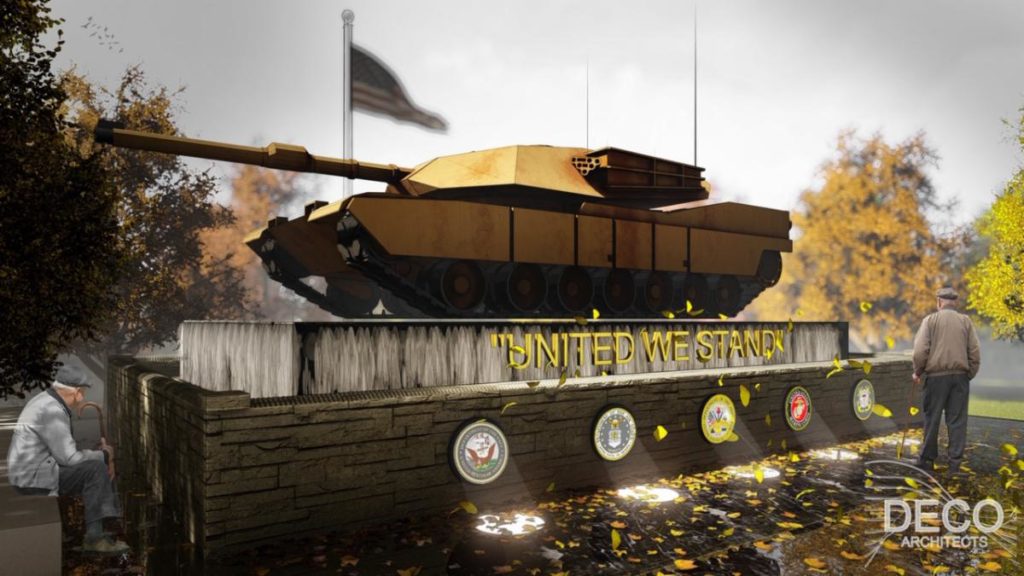 "This is something that many of us believe will be an incredible addition to downtown Somerset as well as all of Pulaski County," Girdler said. "Somerset-Pulaski County is such an incredibly patriotic community, and I can think of nothing better to be able to celebrate that patriotism as well as being able to honor those veterans and warriors who've served our country and allow us to live in the freedom under which we are today."
Whiskey & War Stories — presented by SPEDA in partnership with Lake Cumberland Tourism, the City of Somerset, the Somerset-Pulaski County Chamber of Commerce and Burnside Tourism — has become a trademark event in communities where Horse Soldier Bourbon is expanding operations. During Wednesday's luncheon, Horse Soldier founders John Koko, Mark Nutsch, Bob Pennington and Scott Neil shared stories of their military experience and their adventures in building a bourbon brand to a sold-out crowd of nearly 300 people.
Horse Soldier founders announced their intention to build a distillery in Somerset-Pulaski County in December — a multi-million dollar project that will make Somerset the southernmost point on the Kentucky Bourbon Trail. Building a distillery here is a homecoming for these veterans, many of whom were stationed in Fort Campbell, Kentucky, during their service to the United States.
Horse Soldier's founders were members of the first U.S. Army Special Forces unit to enter Afghanistan following the Sept. 11, 2001 attacks. In the weeks following 9/11, this hand-selected detachment of 12 Green Berets from the 5th Special Forces Group — later named the "Horse Soldiers" — entered Afghanistan on horseback. Their clandestine mission marked the first time U.S. troops rode to war on horseback since WWII. The 2018 action war drama film 12 Strong is based on their story.
Girdler shared a preliminary architectural rendering of the park to the crowd and reiterated the project is in the initial planning stages. The park's specific location has not yet been selected, but Girdler told the crowd he hopes to finalize a location and timeline soon.