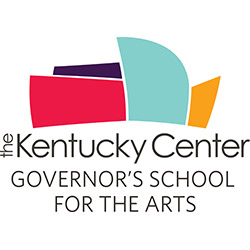 FRANKFORT, KY. — The Kentucky Governor's School for the Arts (GSA) is now accepting applications for the class of 2021. The program, a tuition-free three-week immersive arts education experience, opens doors to a variety of scholarship opportunities and will be celebrating its thirty-fourth-year next summer.
Each summer, GSA hosts more than 250 talented high school students from every region of the commonwealth for a three-week, tuition-free immersive residential program on a college campus. During this program, student artists engage in studies across nine disciplines: Architecture + Design, Creative Writing, Dance, Drama, Film + Photography, Instrumental Music, Musical Theatre, Visual Art, and Vocal Music. As coronavirus complications continue, GSA will bring info about this year's program to students, families, and educators in the safety of their homes with a series of virtual info sessions.
Acceptance to the GSA program is competitive, with 28 colleges and universities offering scholarships targeted at GSA alumni. There is an application fee of $30 for the GSA summer program, which is waived for students on free or reduced lunch; applicants are scored on their creative talent and passion and the application does not ask for GPA or SAT/ACT scores.
To guide students through the application process, GSA will host a series of webinars and a Q&A. Click here to learn more.
As the application deadline approaches, GSA will host an open forum to prepare students to submit their materials.
For more information on the program and application process, visit www.kentuckygsa.org.
GSA is a public/private partnership inaugurated in 1987 by The Kentucky Center, the Commonwealth of Kentucky, and numerous private supporters. Today, the funding is provided by the state through the leadership of the Governor's Office and the Kentucky Tourism, Arts and Heritage Cabinet, as well as The Kentucky Center Endowment Fund, David F. Young and Cheryl Cahill, Toyota Motor Manufacturing and more than 300 corporations, parents, educators, alumni and friends of GSA.