FRANKFORT, Ky. — The Kentucky Distillers' Association on Tuesday announced that Rabbit Hole Distillery, Wilderness Trail Distillery and Willett Distillery have advanced to the rank of "heritage" members, the highest level in the non-profit group that unites and leads the state's signature Bourbon and spirits industry.
To qualify as a heritage member, distilleries must have at least 25,000 barrels of distilled spirits aging in Kentucky warehouses. As heritage members, Rabbit Hole, Wilderness Trail and Willett will have an expanded leadership role in the management of the association and the future of the iconic industry.
The KDA also announced that New Riff Distillery has met the inventory requirements to advance to "proof" level membership, the second-highest tier. "Proof" level membership is reserved for established licensed distilleries that maintain an inventory between 10,000 and 25,000 barrels of distilled spirits.
"This year we are recognizing the growth of four KDA members, a tremendous accomplishment that is rightfully celebrated," said KDA President Eric Gregory. "In addition to their individual achievements, all four companies actively work for the greater good of the industry and will now expand that leadership role.
"We raise a glass to toast their success and advancement within the KDA ranks and our iconic industry."
The KDA now has 14 heritage members, including Bardstown Bourbon Company, Beam Suntory (Jim Beam and Maker's Mark), Brown-Forman, Diageo North America, Four Roses, Green River Distilling Co., Heaven Hill Brands, Louisville Distilling Company, Lux Row, Michter's and Wild Turkey.
Jessica Pendergrass, chairwoman of KDA's board of directors and general counsel at Heaven Hill Brands, joined Gregory in virtually presenting the companies with commemorative barrel heads at the KDA's 140th Annual Meeting of Members held online last week due to COVID-19.
"It has been a groundbreaking year for KDA and that is reflected in the strength of the members we have moved into higher tiers of representation," Pendergrass said. "We had another record-setting production year and the distilling industry in Kentucky continues to flourish and expand.
Pendergrass also remarked on the expanding demographics of the KDA board with the addition of Willett President Britt Kulsveen and Iranian-born Rabbit Hole Distillery Founder Kaveh Zamanian. "In particular, we welcome our new heritage members who will bring additional voices to the table and expand the diversity of leadership on the KDA Board," she said.
Founded in 2012 by CEO Kaveh Zamanian, the innovative Rabbit Hole Distillery campus opened in 2018 in the Nulu district of downtown Louisville. The full-scale production facility features a dynamic visitor experience with its open floorplan design and sweeping views of downtown Louisville.
Rabbit Hole joined the KDA in 2018 as a "craft" member and quickly expanded their production to rise through the membership ranks. The modern, urban distillery offers a variety of Bourbon experiences and joined the  Kentucky Bourbon Trail tour in 2019.
"It is a privilege to be recognized as a Heritage member of the KDA and an honor to join the ranks of such an esteemed group of Kentucky distillers," Zamanian said. "It has been an exciting, meteoric rise and the ride of our life."
After years of working with distilleries around the world to provide advice and fermentation products through their company Ferm Solutions, founders Shane Baker and Pat Heist launched Wilderness Trail Distillery in 2012 with a focus on making high-quality Bourbon, rye, vodka, and Bourbon barrel-aged rum.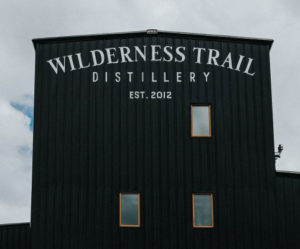 Blending traditional production methods with scientific advancements and new technology, Wilderness Trail has grown from a small, craft facility to one of the most distinguished distilleries and consulting firms in the cmmonwealth.
Wilderness Trail joined the KDA in 2013 and the Kentucky Bourbon Trail tour this year.
"It is a great honor to advance in membership to a heritage member alongside the historic distilleries that have built Kentucky Bourbon as our signature industry," Baker said. "This is a remarkable milestone for our Wilderness Trail family to achieve and embrace as we continue to grow our brands around the world and proudly promote Kentucky Bourbon."
Located just on the outskirts of Bardstown, the Distilling Company was built on some of the highest ground in Nelson County, offering one of the most scenic views among Kentucky distilleries and ensuring that a fresh breeze would aid in the maturation of their whiskey.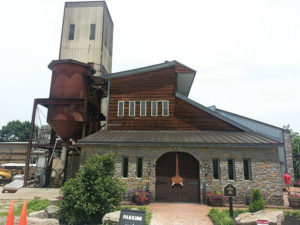 Even G. Kulsveen, a native of Norway and son-in-law of Thompson Willett, purchased the property in 1984. He formed Kentucky Bourbon Distillers, Ltd., and began restoring the distillery to its original glory. Years later, Kulsveen's daughter Britt and son Drew took over operations under Even's shrewd guidance.
The independent, family-owned distillery recently opened The Bar at Willett, an onsite restaurant and bar specializing in elegant small plates and rare and vintage spirits pours, allowing guests to experience the Willett family hospitality first hand.
Willett joined the KDA in 2012 and was one of the founding members of the Kentucky Bourbon Trail Craft Tour later that year.
Willett President Britt Kulsveen said she remembers with fondness hearing stories of her grandfather making trips to Washington D.C. with the KDA to advocate for the future of her family business.
"It humbles me with immeasurable pride to continue the traditions of our family and our extended Bourbon family as we seek to grow and progress collaboratively," Kulsveen said.
Located near downtown Cincinnati across the Ohio River in Newport, New Riff is the creation of Ken Lewis, former president of the Wine and Spirits Guild of America and former owner of The Party Source, one of the country's largest and most prominent retail package stores.
New Riff, located at 24 Distillery Way, offers free on-site tours and educational programs, as well as an event center and rooftop garden for meetings and private gatherings. A main architectural attraction is the gleaming all-copper, 60-foot column still encased in glass.
New Riff joined the KDA in 2014. The distillery joins Alltech's Town Branch Distillery in Lexington as the KDA's two proof level members.
"Kentucky Bourbon is the 'gold standard' of American whiskey, sought after around the world," said New Riff Founder and CEO Ken Lewis. "The KDA is also the 'gold standard' of associations, working with and protecting Kentucky distilleries large and small.
"I have always been impressed by the forward-thinking staff and the non-competitive mentoring of the more established and larger distilleries to young distilleries who are now growing up and joining their ranks in making world-class whiskey that has put Kentucky on the world map – not just for great whiskey but for the tourism industry as well."
Founded in 1880, the KDA is the state's voice for Bourbon and spirits issues. Its diverse membership produces the overwhelming majority of the world's bourbon, from legendary, global brands to emerging micro distilleries that are building the next generation of the timeless craft.
About the Kentucky bourbon industry
Kentucky bourbon is one of the commonwealth's most historic and treasured industries, a booming $8.6 billion economic engine that generates more than 20,100 jobs with an annual payroll topping $1 billion million each year.
In addition, the industry is in the middle of a $2.3 billion building boom, from innovative new tourism centers to expanded production facilities, all to meet the growing global thirst for Kentucky bourbon.
There are now nearly 10 million barrels of bourbon and other spirits aging in Kentucky warehouses, the highest number in the modern era of American Whiskey. Of that, 9.3 million are just bourbon, the first time since 1967 that the number of bourbon barrels topped nine million.
Bourbon production has skyrocketed more than 360 percent since the turn of the century, with Kentucky distillers filling 2.1 million barrels in 2019, the second year in a row that Kentucky distillers have filled two million barrels, the first time that's happened in the modern era.
Attendance at the KDA's Kentucky Bourbon Trail and Kentucky Bourbon Trail Craft Tour distilleries has skyrocketed more than 300 percent in the last 10 years. Total attendance last year was nearly 2 million, the highest number since KDA founded the KBT tour in 1999.
Visit www.kybourbon.com and www.kybourbontrail.com to learn more.