While the pandemic has slowed down or shuttered many businesses in Kentucky for at least a short period of time, many attorneys in Northern Kentucky are busier than ever, fielding questions about rules, regulations, guidelines and government programs that seem to be slightly more complicated than quantum physics. To complicate things further, clients want and often need answers today rather than tomorrow.

Based on what a representative group of Northern Kentucky attorneys had to say, COVID-19 has kept them far busier than expected at a time when much of the economy was on hold.
Scott Guenther, managing partner of Adams, Stepner, Woltermann and Dusing in downtown Covington, a firm with a history that dates back more than 100 years, said many clients have been calling about pandemic-related issues.
"During the business shutdown, the bulk of the questions my firm received from clients were related to how to navigate the newly enacted Families First Coronavirus Response Act," Guenther said. "More specifically, our clients had questions related to best practices for laying off, furloughing or terminating employees, and the benefits affected employees were entitled to as a result.
"We have assisted numerous clients in developing written policies to comply with that legislation and also helped clients with developing protocols for maintaining a safe work environment and attempting to limit exposure to potential claims by employees, clients and customers who contract COVID-19," Guenther said.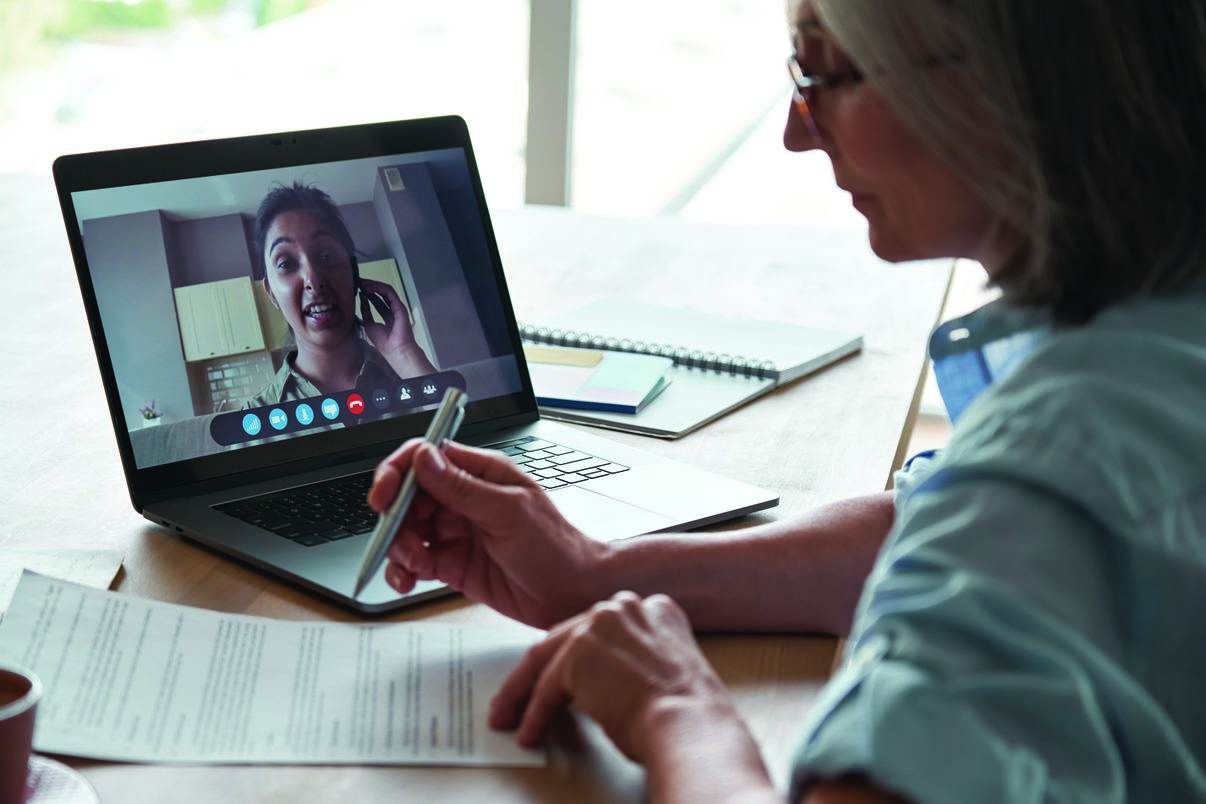 "From a legal standpoint, I believe we have seen just a tip of the iceberg in terms of claims and litigation arising from the pandemic. Future impacts will likely include increased bankruptcies and foreclosures as well as tort claims asserted by employees, clients, customers, and patrons who contract COVID-19," he added.
Roger Peterman, an attorney in the Covington office of Dinsmore & Shohl, said his firm has fielded numerous questions that revolve around the central theme of "What do I need to be worried about?" regarding COVID-19.
"As a firm, we haven't missed a beat. There still seems to be a very high level of business activity occurring and there's legal advice that's needed for that," said Peterman, whose firm was born in Cincinnati in 1908 and today has 650 attorneys in 26 cities. "Even with courthouses closed, our firm's business remained at a surprisingly high level."
Peterman said he does a lot of municipal bond work, and in that particular area, "We're really busy because interest rates are low and everyone wants to refinance everything."
Shannon Egan, president of the Northern Kentucky Bar Association (NKBA) and an attorney in Dinsmore's Cincinnati office, said the pandemic has "… made this a very difficult year for the NKBA … ."
"The pandemic had an immediate impact on our (bar association) operations. We quickly embraced video conferencing in an effort to keep our members connected and to continue providing CLEs (continuing legal education sessions). We moved our board and committee meetings to video conferencing. We provided … timely and thorough updates explaining ever-changing court operations as the pandemic progressed," Egan said.
There's nothing all that unusual about the fact that Egan practices in both Kentucky and Ohio, she said. The region has 2,471 attorneys, including those in Hamilton County, Ohio, where Cincinnati is located. The NKBA has 884 attorney and judge members. Of its membership, 262 have a home office in Hamilton County, Egan said.
At DBL Law, which has offices in Crestview Hills, Cincinnati and Louisville, Managing Partner Bob Hoffer acknowledged that the pandemic has created some business opportunities for his firm.
"There have been a lot of questions from clients and prospective clients about the PPP (Payroll Protection Program) loan forgiveness – the pros and cons of it," said Hoffer, whose firm has 105 employees, including 75 in its Northern Kentucky office. (DBL is renovating the historic Monarch Building in downtown Covington and plans to move its headquarters there in the fall of 2021.)
"(There were) a lot of employment questions – going the gamut from 'Do we have to let people off if they're not comfortable coming in?' to unemployment questions, family medical leave," Hoffer said. "The employment section (of the firm) was really busy for about a three-month period because of COVID-19. I expect that to happen again in the next several months once more federal legislation is enacted. I think it's going to create a whole new set of issues for employers."
Clients are facing an incredible range of challenges stemming from the outbreak of COVID-19, said Branden Gross, managing partner in the Lexington office of Dentons Bingham Greenbaum, which works with Northern Kentucky clients through its office in Cincinnati.
"For example, they are seeking our guidance in identifying and securing funding to maintain operations, understanding the various relief packages Congress has implemented and how those impact their business and employees," Gross said. "Our clients have also needed to tackle contract issues, employee health, and many other workplace issues unique to the pandemic. We've worked to advise our clients on the best course of action for their employees and clients while keeping a keen eye on the general financial resilience."
Early in 2020, Bingham Greenbaum Doll, which had a high profile in Kentucky, was merged into Dentons, an international firm that is described as the largest in the world with about 190 offices in 77 countries. It's probably safe to say that it's the only law firm that has offices in Cincinnati, Lexington, Louisville and Port Moresby in Papua New Guinea.
Clients seem most concerned about how they can maintain their businesses without violating COVID-19 regulations, said Gregory S. Shumate, office member in charge for the Florence office of Frost Brown Todd, which was founded in Cincinnati in 1919 and has 525 attorneys in 14 markets.
"There will be litigation, especially business interruption claims," Shumate said.
With a new president in the White House, Shumate expects businesses to have questions about adapting to new policies, he said.
"Every administration has different priorities and ways to execute them. It's is not unusual to have to adapt each time a new political leader takes over," Shumate said.
J. Stephen Smith in the Fort Mitchell office of Graydon agreed that the Joe Biden administration may not operate like the Donald Trump White House.
"I expect that the new administration will make many policy and departmental changes that will impact our clients. The balance of power shakes out according to the changes at the top, so we shall see," Smith said in late 2020. Smith is Northern Kentucky market leader and general counsel for the firm and the immediate past president of the Kentucky Bar Association.
He also said it is a "safe bet" that the pandemic will spawn lawsuits, so attorneys everywhere are preparing, including those at Graydon, a 150-year old firm that has five offices, three in Ohio and one each in Indiana and Kentucky.