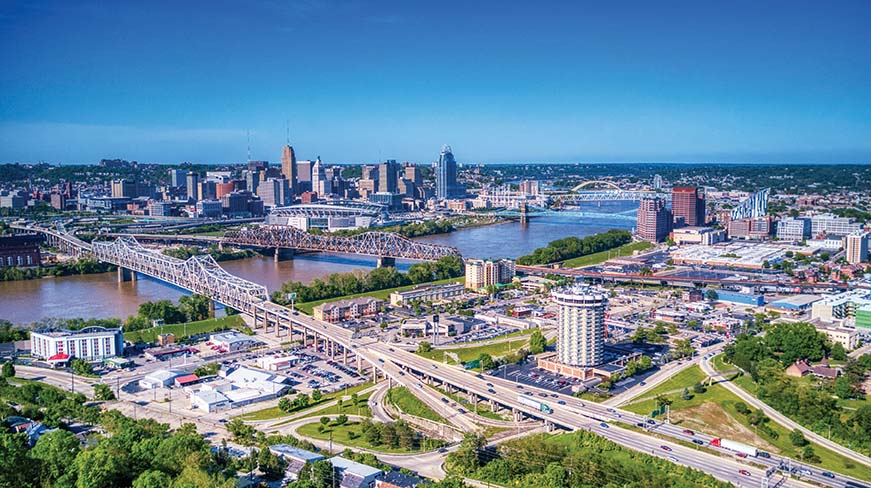 FORT MITCHELL, Ky.  – The Northern Kentucky Tri-County Economic Development Corp. (Tri-ED) announced its 2020 economic development results, which surpassed the targets set by the company. Tri-ED supported a diverse group of 27 companies with expansions or new location announcements with 1,563 jobs and $268 million in capital investment in Boone, Campbell and Kenton counties in 2020.
Advanced manufacturers represented 44 percent of the companies that grew or invested in Northern Kentucky. The sector also led new jobs and capital investment announced in 2020. Average annual wages across advanced manufacturing, headquarters and office, technology, and distribution/logistics sectors were $72,500.
Although many companies implemented work from home policies in 2020, nine companies announced investments in new or expanded offices in Northern Kentucky. Among them, Gentis Solutions relocated its headquarters, STEP CG announced a new expanded office, and Protective Life Corp. announced a new regional office in Covington.
Tri-ED CEO Lee Crume announced three new initiatives that the company will focus on in 2021:
Developing a community dashboard to ensure that the data guides our decision-making.
Creating a strategy to ensure that land in the region brings the best jobs.
Analyzing incentive programs as companies adapt to coronavirus and in other multi-state regions to keep Northern Kentucky competitive.
Since its founding in 1987, Tri-ED has led the successful relocation or expansion efforts for 717 business projects, representing more than 69,000 primary industry jobs created with a capital investment of more than $8.7 billion.