LEXINGTON, Ky. – Dinsmore and Shohl's growth, both nationally and locally, continues with the addition of its newest partner, Robert M. (Rob) Duncan, Jr., who joins the firm's commercial litigation group after serving as United States attorney for the Eastern District of Kentucky. The firm also named Grahmn Morgan as the new Lexington office managing partner.
Morgan takes over for Chauncey Curtz, who led the Lexington office for over a decade, overseeing its 46 percent growth from 2010 to 2021 and its move as the first tenant of City Center in 2019.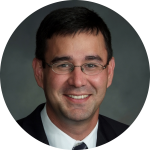 In the past several months alone, partners in private wealth planning, litigation, and mergers and acquisitions have joined Dinsmore in Lexington.
Morgan's relationship with Duncan was key to his decision to join Dinsmore. Duncan was the 23rd presidentially appointed United States Attorney for the Eastern District of Kentucky, and he led the office from November 2017 to January 2021. He will now make the jump to the private sector.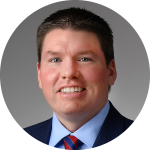 At the United States Attorney's Office, Duncan led a staff of over 100 employees, including 49 attorneys.  He was responsible for the prosecution of criminal cases, the enforcement of affirmative civil actions, and representation of the federal government's interests in civil litigation and appellate matters occurring in the Eastern District of Kentucky. Duncan also served nationally as the chairman of the Heroin-Opioid Working Group for the United States Attorney General's Advisory Committee, and he was a member of the Department of Justice's e-Litigation Working Group.
Prior to his nomination, Duncan served as an assistant United States attorney for the Eastern District of Kentucky, where he prosecuted a wide variety of criminal cases, including cases involving complex drug trafficking and money laundering organizations, fraud, public corruption, firearms, and violent crime. He has tried over 30 federal criminal trials and has spent countless hours in the courtroom as a prosecutor. Duncan also served as a law clerk to Senior U.S. District Court Judge Henry R. Wilhoit, Jr., in Ashland, Kentucky from September 2003 to January 2005.
The collegiality of Dinsmore's attorneys and staff, as well as the ability to collaborate with Dinsmore attorneys nationwide, were selling points for Duncan.
Raised in Kentucky, Duncan earned his J.D. from the University of Kentucky College of Law and his B.A. from Centre College. Duncan has been involved with several communities and philanthropic organizations and looks forward to remaining active in the community.
Morgan is also co-chair of Dinsmore's commercial litigation practice, serves on the firm's board of directors, and focuses his practice on complex business litigation.