By Mary Haynes
Nazareth Home President and CEO
We are all looking forward to a post-COVID-19 world, especially those in long-term care, 85% of whom are 80 years and older, the demographic most vulnerable to the coronavirus.
While we look forward to the day the pandemic is past us, long-term care facilities like Nazareth Home have learned many valuable lessons over the past year. We will continue to implement these lessons in our daily practices moving forward.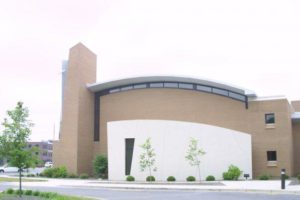 Nazareth Home, a long-term care facility in Louisville, Ky, providing health and wellness services for adults and families, has always prided itself on being innovative, but with COVID-19, we are even more dependent on technology to help residents connect with loved ones and keep them engaged.
While it is impossible to replace personal touch and in-person visits, new technology will continue to play a role in enriching residents' and patients' lives. Whether through programs that engage residents in meaningful and fun ways, social media, virtual tours, support groups, or virtual reality technology geared toward training staff, we will see the use of leading technologies continue to expand.
In addition, COVID-19 has helped shape our standards for infection control and prevention. Continued training for best practices will be at the forefront of all staff training now and in the future. Being prepared with an efficient, well-planned response if and when an outbreak or another pandemic happens is imperative to providing a safe environment for residents and staff. Our quick implementation of new regimes in sanitation, dining, laundry and cleaning helped Nazareth Home tremendously when faced with positive COVID-19 cases.
Nazareth Home believes in providing care that focuses on each individual's needs, preferences and abilities. This philosophy of care is known as person-centered care. A key component of this type of care is staff alignment, which means residents receive consistent care from the same staff members. Not only does this practice help build a meaningful bond and trust between staff, residents and families, which became extremely important when our communities were closed to visitors, but it is also beneficial in mitigating the spread of viruses and other illnesses.
Our person-centered approach puts residents in the driver's seat, allowing them to have a say in their care based on their personal preferences. Nazareth Home believes residents can and should be engaged in terms of their care. That is what gives them a sense of meaning and purpose. Through the COVID-19 pandemic, it has been even more imperative that long-term facilities empower their residents. Caring for the whole person, physically and mentally, is vital to good health, particularly during times of isolation.
Long-term care facilities are places where the older generation can thrive, providing a sense of belonging and community. While this past year is one no one wants to repeat, there will be long-term benefits for our loved ones in long-term care. Nazareth Home is thankful for the lessons learned and is committed to protecting the most vulnerable populations now and in the future