LEXINGTON, Ky. — Through donations from Colonels in Kentucky and around the world, the Honorable Order of Kentucky Colonels (HOKC) will award $2.1 million to support more than 275 charities throughout the Commonwealth. This year's Good Works Program will positively impact close to 3.7 million Kentuckians.
The Good Works Program focuses on areas that include: Community enhancement, community support, education, homeless and low income, health rehabilitation and life skills, historic preservation, veteran services, and youth services. Central Kentucky area charities will receive 71 grants totaling over $530,000.00.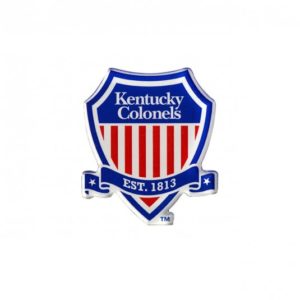 Central Kentucky area recipients will be announced on Friday, June 18th at 1:00 PM EST Central Kentucky Riding for Hope and hosted by WVLK-AM Radio morning show hostColonel Jack Pattie. This will be one of five grant events held throughout the state during the Kentucky Colonels Grant Impact Week, June 14th-18th. Other events will take place in Owensboro, Verona, Louisville, and Ashland.
Those who want to re-engage with the Kentucky Colonels or are interested in nominating someone to become a Kentucky Colonel please contact HOKC National Headquarters at (502) 266-6114 or go to www.kycolonels.org.