Greater Louisville law firms were a lifeline for clients as they navigated the uncharted waters of COVID-19. Attorneys spent the past year advising businesses on challenges the pandemic presented, including remote work options, applying for Paycheck Protection Program loans, furlough and layoff decisions, and keeping employees safe.
As COVID-19 cases decreased and restrictions gradually lifted, the Louisville legal community helped clients map out their recovery from the pandemic.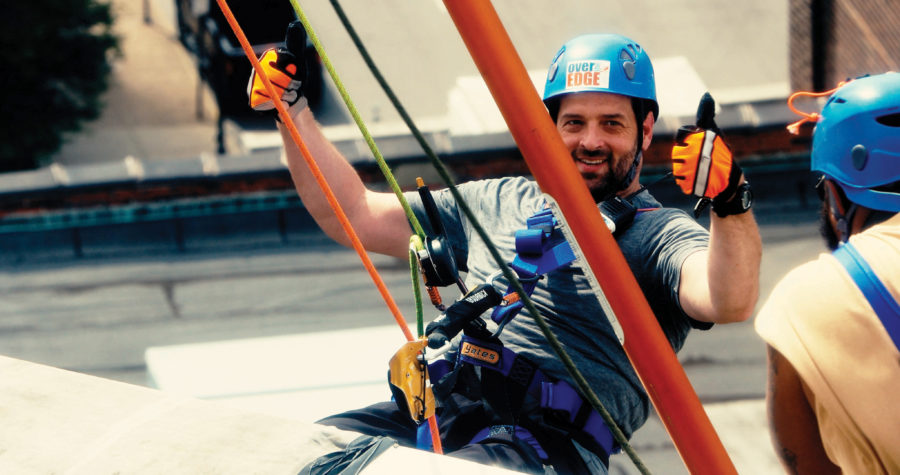 While businesses have been looking forward to fully reopening, there are still a lot of questions for their legal advisors, said Cindy Effinger, a lawyer at McBrayer's Louisville office.
"Business owners and employers need to have confidence they are complying with rapidly changing laws and regulations and that they are fully ready to get back to business," she said.
Despite the difficulties of the pandemic – and losing three of its colleagues, including founder Terry McBrayer – the firm has continued to grow its footprint in the region, said attorney Rob Watson.
"Our attorneys here have done a tremendous job in helping our clients get through the pandemic, and that has kept our office in great shape," he said.
McBrayer's top areas of growth for 2021 (as of June 2021) are employment law, corporate litigation and intellectual property, Watson said. Those trends are expected to continue.
"Employment law and compliance questions loom large, and we expect that to continue through the year as businesses recover from the pandemic and employees return to the office – or, in some cases, perhaps not return to the office," Effinger said. "With the sheer magnitude of the number of employees who worked from home during the pandemic, we're likely to see issues with wage-and-hour law, reasonable accommodation and employee leave for years to come."
Though a number of clients in retail, restaurant and hospitality industries are still facing real challenges caused by the pandemic, Frost Brown Todd saw a meaningful increase in activity throughout the end of 2020 and the first two quarters of 2021, said Geoff White, member-in-charge of the firm's Louisville office.
The firm's lawyers with finance-based practices – particularly in commercial real estate industry, multifamily industry and public finance – have been very active in 2021. As recovery from the pandemic continues, attorneys' work with finance-based projects will remain in high demand, he said.
Because Frost Brown Todd has a diverse practice, it thrived through the economic uncertainties presented by COVID-19.
"When we were in the darkest days of the pandemic last year, a number of our lending practices predictably slowed, but our labor and employment lawyers … were as busy as ever guiding our clients across the region and the country through staffing challenges and government-mandated shutdowns," White said.
Dispute-based litigators; products, torts and insurance litigators; and bankruptcy attorneys also performed at high levels, he said, "particularly given the uncertainties and challenges facing our business community."
Tax lawyers were particularly active the past six to nine months, he added.
Frost Brown Todd had just finished a two-year renovation of its Louisville offices when the pandemic forced everything to shut down. In addition to upgraded technology, the project included modernizing the workspace by reducing outdated storage and library space and replacing it with offices and conference rooms.
Meanwhile, during the pandemic attorneys at Dentons Bingham Greenebaum helped clients with both legal and business advice. The role of advisor continues today, said Jim Irving, Louisville office managing partner.
"Our business clients need a partner who is not just a traditional legal advisor but also a trusted strategic advisor. Our attorneys can help clients understand and thrive in new market norms," he said.
Dentons has seen an uptick in litigation and expects to see more litigation surrounding employment law and matters related directly or indirectly to the pandemic, Irving said. The firm's transactional practices have also remained very active, and "there is plenty of investing in real estate developments and corporate mergers and acquisitions," he said. "Our estate planning/family office practices have been busy with actual and anticipated changes to the tax code."
Anticipating an increase in Small Business Administration (SBA) audits and Department of Justice investigations regarding Paycheck Protection Program loans and other CARES Act loans and grants, Dentons created a dedicated CARES Act SBA audit and government enforcement defense team.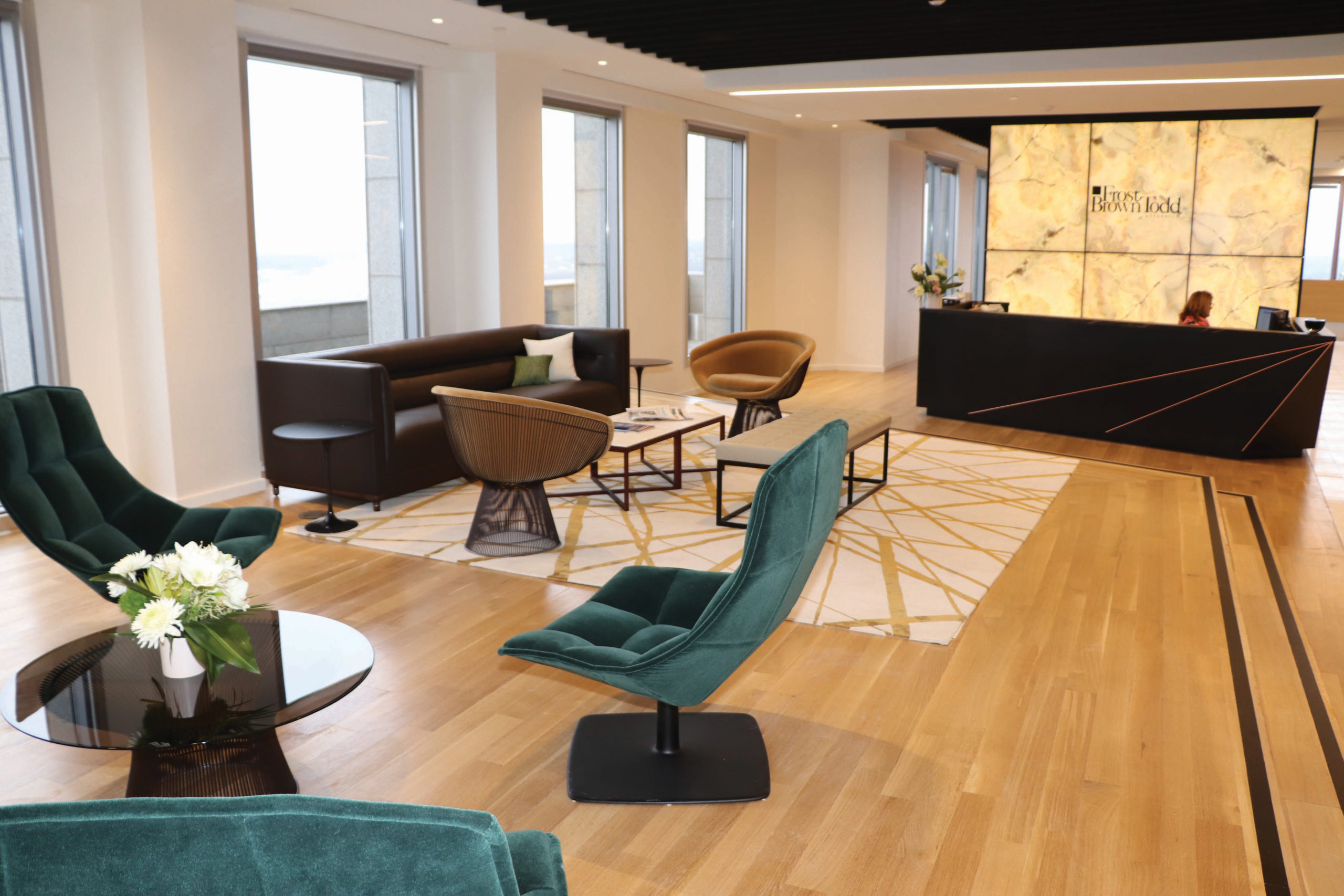 In early 2020, just before the pandemic began, Bingham Greenebaum Doll merged with Dentons, the world's largest law firm with more than 10,000 attorneys in 74 countries and changed its name to Dentons Bingham Greenebaum. The resources of the combined firm helped the Louisville office offer uninterrupted legal services and commercial advice to its clients when the world was reeling from COVID-19 and the economic shutdown, Irving said.
"Not only has the combination been a success, but our firm has continued to expand with new offices added – during the pandemic – in locations including Utah, Iowa, Alabama, Ireland and Nigeria," he said.
Many businesses are still trying to figure out what the future of work looks like, said Marjorie Farris, firm chair of Stites & Harbison. There are many issues to consider, from whether to mandate COVID-19 vaccines and the accelerated use of technology to creating more efficient workspaces and providing assistance to employees who may be struggling with added stress, she said.
"Our real estate and commercial lending, intellectual property, data privacy and security, health care, construction, mergers and acquisitions, environmental, and trust and estates practices are all busy right now," Farris said. "We've also seen a significant uptick in our litigation work across the board."
Businesses turned to legal teams to find a way through the pandemic's challenges, which means attorneys had to be flexible and prepared.
"What we have all experienced over the last 14 months is unprecedented," Farris said. "Everyone's flexibility and quick action in transitioning to new ways of working allowed our firm to continue to perform at a high level and deliver the legal services that our clients expect. I am grateful for the talented team I get to work with each and every day."
Lending a hand to legal teams
When the pandemic began, the Louisville Bar Association (LBA), which has 2,500 members, pivoted quickly to the virtual world, upgrading its technology to continue offering legal education seminars via Zoom. LBA presented a series of free webinars about navigating the courts and dedicated a page on its website to updates and changes in court operations mandated by the Kentucky Supreme Court, said Scott Furkin, director of the association.
The biggest challenges attorneys faced during the pandemic were related to separation and isolation, he said. With most courts conducting proceedings remotely, "attorneys have been forced to embrace technology in ways that tested their patience and endurance," he said.
The association offered coping tips to help attorneys deal with stresses of the pandemic and lead healthier, more balanced lives, he said. As COVID-19 restrictions began to ease, LBA offered tips about safely reopening law offices. It worked with Louisville Metro's Department of Health and Wellness to facilitate COVID-19 vaccinations for attorneys and trained a small group of legal professionals as "mental health first aiders" to recognize and appropriately respond to colleagues exhibiting signs and symptoms of mental health challenges or crises.
Some of the region's law firms include:
Ackerson & Yann
Boehl Stopher & Graves
Camoriano & Associates
Conliffe, Sandmann & Sullivan
Dentons Bingham Greenebaum
Dinsmore & Shohl
Dressman Benzinger Lavelle
Fisher & Phillips
Frost Brown Todd
Fultz Maddox & Dickens
Goldberg & Simpson
Gwin Steinmetz & Baird
Hogan Lovells
Landrum & Shouse
Lynch Cox Gilman & Goodman
McBrayer
Middleton Reutlinger
Morgan & Pottinger
O'Bryan, Brown & Toner
Phillips Parker Orberson & Arnett
Schiller Barnes & Maloney
Steptoe & Johnson
Stites & Harbison
Stoll Keenon Ogden
Thompson Miller & Simpson
Tilford Dobbins Alexander
Ward, Hocker & Thornton
Weber & Rose
Wyatt, Tarrant & Combs
Zielke Law Firm