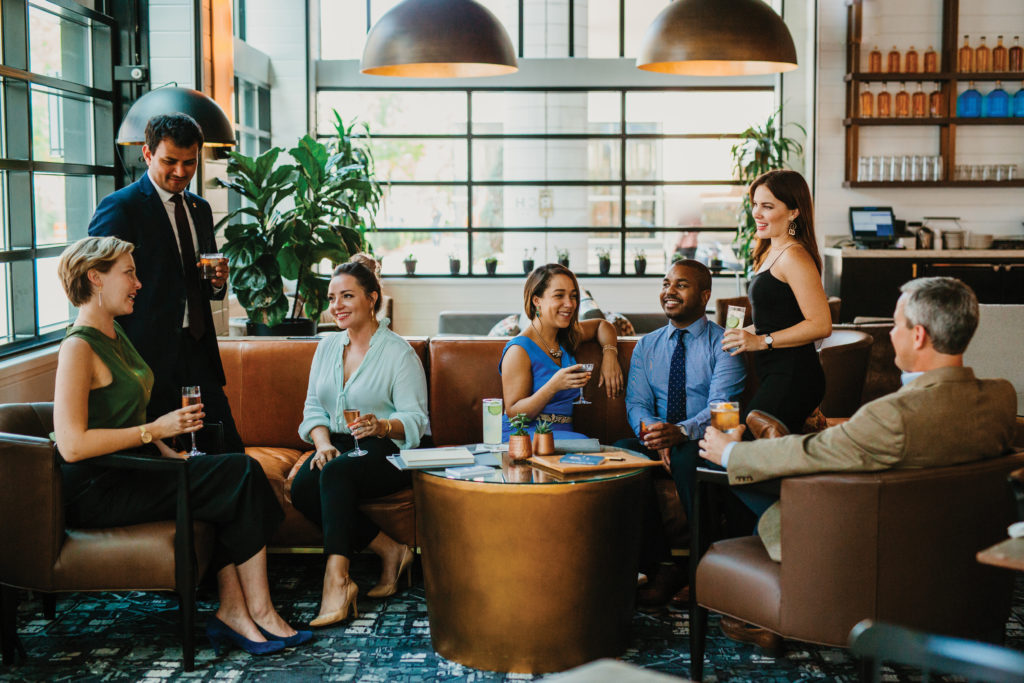 In 1783, Evan Williams began distilling bourbon in downtown Louisville in what has been called Kentucky's first commercial distillery. Since those early days, bourbon has become an $8.6 billion signature industry in Kentucky, generating 20,100 jobs with an annual payroll of $1 billion. The Kentucky Distillers Association estimates that there are at least two barrels of aging bourbon for each of the state's 4.5 million people.

Louisville plays a huge role in both the industry and the Kentucky Bourbon Trail, the 18-stop distillery tour that has helped propel bourbon to unprecedented popularity since it was created in 1999. The Kentucky Bourbon Trail Welcome Center is located on the first floor of the Frazier History Museum in downtown Louisville.
Seven of the 18 trail venues are in Louisville – which now self describes as "Bourbon City" – and eight others are within about an hour's drive, with the majority of those in Bardstown, another popular bourbon tourism destination. Six of the 19 stops on the Kentucky Bourbon Craft Trail, the "artisan distillery" tangent to the Kentucky Bourbon Trail that dates to 2012, are either inside Louisville or within an hour's drive.
Because Louisville is often a first stop along the trail for many bourbon tourists, the city created complementary attractions like the Urban Bourbon Trail, a self-guided cultural, cocktail and culinary experience that gives tourists a chance to spend more time in "Bourbon City." The trail includes more than 30 stops and features urban distilleries, bourbon bars, restaurants and attractions.
Though the pandemic slowed tourism activity, Kentucky bourbon tourism leaders remain confident that 2021's tourism numbers will bounce back. Those hopes were raised even higher when COVID-19 restrictions were lifted in June.
"We weren't completely sure what to expect coming into 2021. But from the outset, it has been very promising," said Elizabeth Dowell, Stitzel-Weller brand home manager for Stitzel-Weller, a distillery located in the Louisville suburb of Shively.
"We are also seeing an uptick in private group tour requests. Based on 2021, people are excited to be out, spending money and enjoying themselves. In a world of fear and uncertainty, visitors are finding our destinations safe and relaxing," she said.
Stitzel-Weller, a stop on the Kentucky Bourbon Trail, promotes three brands under the corporate wing of Diageo, the huge U.K.-based spirits manufacturer. Bulleit, Blade and Bow, and I.W. Harper are the stars at the Shively location.
In 2019, more than 50,000 visitors got an up-close look at Stitzel-Weller and the Bulleit distillery in Shelbyville, Dowell said.
Jeff Crowe, general manager of visitor experiences for Heaven Hill Brands in Kentucky, agreed that 2019 was an extraordinary year for the distiller's Evan Williams Bourbon Experience in downtown Louisville and the Heaven Hill Bourbon Heritage Center in Bardstown.
Heaven Hill, headquartered in Louisville, set records in 2019 with 110,000 visitors in Louisville and 70,000 in Bardstown, said Crowe, who added that 2020 numbers plunged to about 40,000 in Louisville and 50,000 in Bardstown.
But this year looks much better for Heaven Hill. Like most of the other distilleries in the state, the company produces a long list of brands, including Evan Williams, Bernheim, Elijah Craig, Henry McKenna, Larceny, Old Fitzgerald, Parker's Heritage and Rittenhouse Rye.
"We are beginning to see a lot more foot traffic (in Louisville)," Crowe said. "I think we're going to see a quicker rebound than we had anticipated."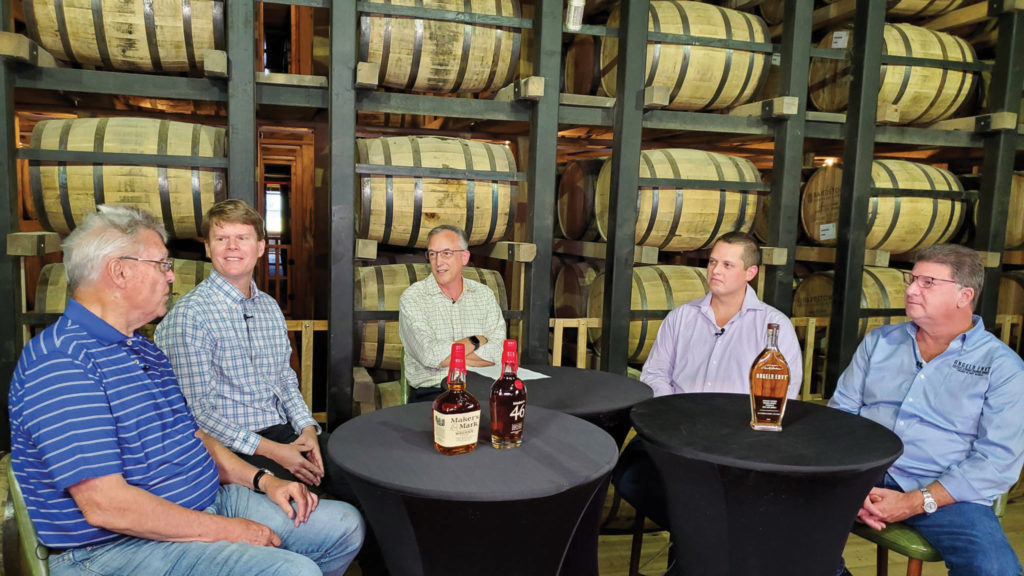 Bardstown tours also were sold out in advance as Heaven Hill prepared to unveil the $18.5 million renovation of its Bourbon Heritage Center in mid-June.
In nearby New Haven is the Log Still Distillery, where Gov. Andy Beshear and other state and local officials cut the ribbon in May on the distillery's tasting room, one element of a $36 million "bourbonism" investment by the Dant Family. The project, called Dant Crossing, is a 300-acre development that includes the distillery, a bed and breakfast, cottages, an amphitheater, restaurant, museum, conference center, train depot and a visitors' center.
Stacey Yates, vice president of marketing communications for Louisville Tourism, said that from her vantage point there's plenty of evidence that people want to get out of their homes and, for example, take a day trip or tour.
"The bourbon distilleries are starting to come back and some are sold out (a month in advance)," said Yates.
One strong indication of 2021 optimism is the return of two key "bourbonism" events in the fall.
The 30th edition of the Kentucky Bourbon Festival in Bardstown will be held in person in September 2021 after being both pushed back by a month last year and held virtually. The ninth Bourbon Classic in Louisville, originally scheduled for February, has been rescheduled for November at a new venue: Louisville Slugger Field.
Adam Johnson, senior director of the Kentucky Bourbon Trail Experience, said record turnout and spending in 2019 set the stage for a boom bourbon year in 2020 until the pandemic sabotaged travel.
In 2019, Kentucky Bourbon Trail distilleries were visited 1.2 million times, a number that plummeted to 350,000 last year, Johnson said. Attendance was also down by about 51% along the craft trail.
Although Louisville and Bardstown might be rivals for the title of "Best Bourbon Experience," a Bardstown tourism official agreed with her counterparts in Louisville about the prospects for an industry resurgence this year.
Ten distilleries within a 15-mile radius "…really does signify us as the bourbon capital of the world. Where else can you go and get 10 distillery experiences and they're all unique, all different (and)…most of them are within six or eight miles" said Samantha Brady, executive director of the Bardstown-Nelson County Tourism Commission.
She described 2019 as "an amazing year for tourism … and 2020 was supposed to be a banner year for us. Every year we've been raising the bar and Bardstown tourism has been growing exponentially. The bourbon boom has been tremendous for Bardstown. We have always been bourbon."
Regional bourbon investments continue
Despite the pandemic-induced downturn last year, investors are betting millions on bourbonism in and around Louisville.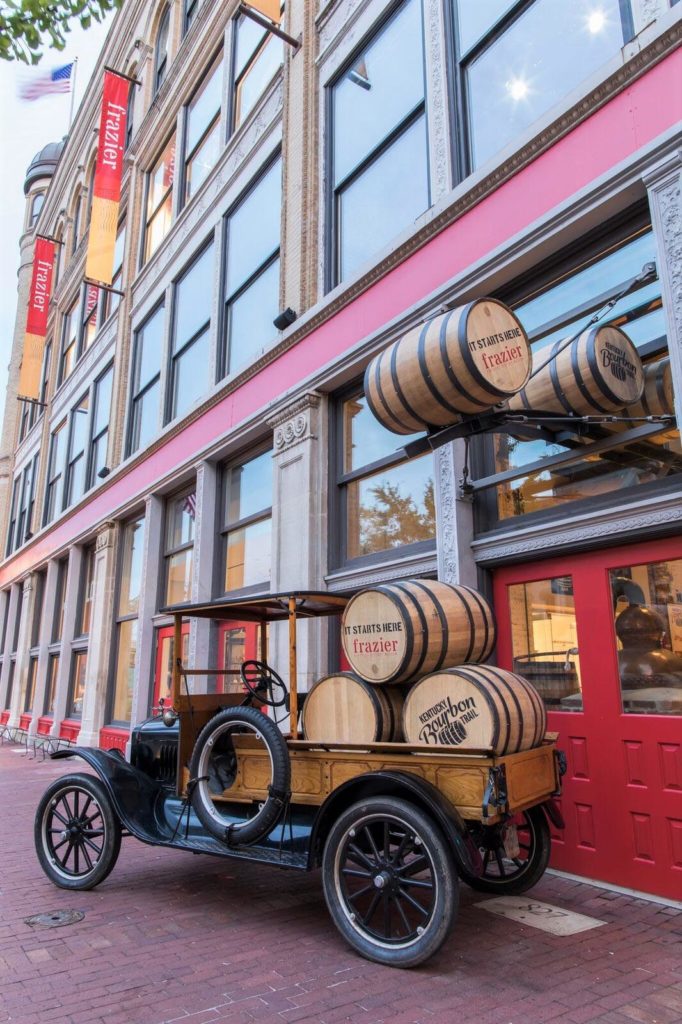 Louisville-based Brown-Forman, whose brands include Old Forester and Woodford Reserve, two stops on the Kentucky Bourbon Trail, announced early this year that it will invest $95 million to double the capacity of its distillery in Shively.
Diageo, headquartered in Great Britain, has been producing its rapidly growing its Bulleit brand in a $115 million distillery that opened in Shelbyville four years ago. The parent company also plans to build a $130 million distillery in Lebanon for Bulleit. That facility is scheduled for completion later this year, a company spokesman said.
Plans for yet another distillery were announced last August when real estate developer Lee Wilburn said he had established the Clermont Distilling Co., which will produce bourbon in the same tiny community that's home to Jim Beam, one of the world's best-selling brands.
In terms of geography, Clermont is a savvy location to set up shop because it's just east of heavily traveled I-65 and the bourbon Disneyland in Bardstown.
A developer and builder from Georgia has also announced a plan to revive the long dormant T.W. Samuels Distillery, located about 10 minutes from the heart of Bardstown. Ambitious plans call for tours of the historic site, lodging, a restaurant, bar, tasting room and event space.
At this point, construction work hasn't started at the site, which hasn't distilled any whiskey since 1952.
In the spring of 2021, Bardstown Bourbon Co. celebrated the opening of its new 55,000-s.f. bottling facility, a project that created 25 new jobs.
Click here for more Kentucky business news.