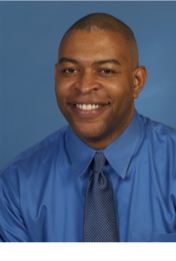 LOUISVILLE, Ky. — Thomas George, a distinguished trailblazing journalist, and Kentucky native will join C2 Strategic Communications as a senior director next month, focusing on attracting new clients and diverse talent to the regional public relations firm.
He's the author of five books including his latest, "Blitzed – Why NFL Teams Gamble on Starting Rookie Quarterbacks
At C2 Strategic, George will join a strong 20-person team that was recently honored as the region's largest public relations firm by Louisville Business First. His career-long experience in crisis communications, media relations, and marketing will provide clients with a seasoned resource.
He will also help lead efforts to recruit and mentor more communicators of color, including formalizing a minority internship program at C2 Strategic.
George, a Western Kentucky University graduate, was inducted into WKU's Hall of Distinguished Alumni in 2015. He is a member of Kappa Alpha Psi Fraternity and recipient of the Guy L. Grant Award, the fraternity's highest honor.
His numerous journalism awards include national acclaim for his New York Times series on then Alcorn State quarterback Steve McNair's season-long journey from college to the NFL. George was also named the 2007 Colorado Press Association Sports Columnist of the year.
George, a Paducah native, is relocating to Kentucky from Fort Lee, N.J. He and his wife Tamara have two adult sons, Anthony and Ely.
Click here for more Corporate Moves.