LOUISVILLE, Ky. — Kentucky Peerless Distilling Company announces the release of their newest whiskey, Peerless Double Oak Bourbon. This expression was born out of necessity, not marketing tactics. Peerless Double Oak Bourbon will be available in Kentucky, California, Illinois, Florida, and New York.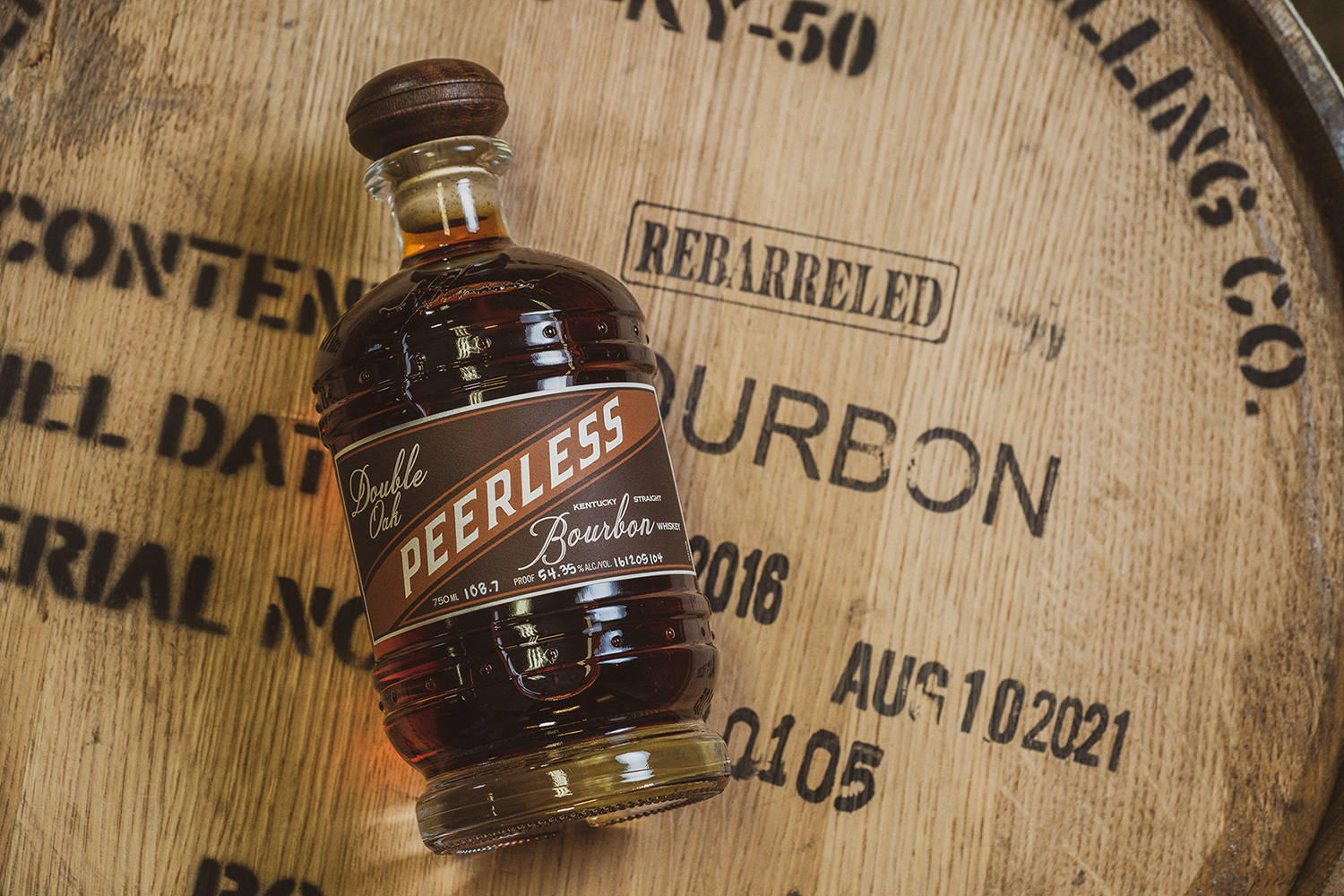 Kentucky Peerless started crafting Double Oak whiskies with the original intention of rescuing whiskey from a leaky barrel, losing too much quantity to Angel's share. When a barrel has a leak that cannot be repaired, the whiskey is transferred into a new charred oak barrel to continue its journey. By exposing the whiskey to a second barrel, the whiskey develops unparalleled complexity as well as a heavy mouthfeel.
The Single Barrel Double Oak whiskies offered in the past at Kentucky Peerless have received overwhelmingly positive feedback, which has led to this release. Master Distiller Caleb Kilburn said: "With the amazing response to our very limited Double Oak program to date, we have decided to improve the quality and accessibility of the product. Where in the past we would leave things up to chance, we are now intentionally curating barrels to become Double Oak."
Kilburn shares that the tasting notes reflect the characteristics of both barrels, and the dedicated tasting team is looking for prominent grain, fruit, and herbaceous characteristics. Kilburn writes the tasting notes, including spicy oak, cinnamon, honey, and leather as the more pronounced elements.
Find out more at kentuckypeerless.com or visit the distillery at 120 N. 10th Street in downtown Louisville. The distillery is open for tours and tastings by reservation Monday through Saturday 10 a.m. to 5 p.m.
Click here for more Bourbon Flight news.